The long reach of Computer Science
The long reach of Computer Science
Friday 23 September 2022,

3.00pm

to

3.50pm

BST
Friday 23 September 2022,

3.00pm

to

3.50pm

BST
An introduction to the Department of Computer Science and Technology and some of the work – in Security, Human-Computer Interaction and Education – taking place here today.
Join us to hear about the social robots being developed to check on our well-being and encourage us in good mental health habits. Learn about tools to help us protect our data and online privacy during major life events when we are often vulnerable. And find out why researchers are seeking ways to make computer science relevant to every schoolchild in every classroom.
Join Professor Ann Copestake, Professor Hatice Gunes, Dr Alice Hutchings and Dr Sue Sentance for a series of short talks that will be followed by a Q&A.
Speakers
Professor Ann Copestake (Sidney Sussex 1978 and Fellow of Wolfson)
Professor Ann Copestake, is a Professor of Computational Linguistics and Head of the Department of Computer Science and Technology 
After getting a degree in Natural Sciences from the University of Cambridge, Ann worked for Unilever Research for two years, and then did the Diploma in Computer Science at Cambridge. She started doing research in Natural Language Processing/Computational Linguistics at the University of Cambridge Computer Laboratory (now the Department of Computer Science & Technology) in 1985.
Professor Hatice Gunes (Fellow of Trinity Hall)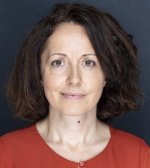 Hatice Gunes is a Professor of Affective Intelligence and Robotics (AFAR) and the Director of the AFAR Lab at the University of Cambridge's Department of Computer Science and Technology. Her expertise is in the areas of affective computing and social signal processing cross-fertilising research in multimodal interaction, computer vision, signal processing, machine learning and social robotics. She has published over 125 papers in these areas, with most recent works on lifelong learning for facial expression recognition, fairness, and affective robotics; and longitudinal HRI for wellbeing.
Dr Alice Hutchings (Fellow of King's)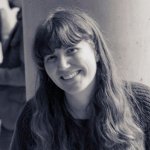 Dr Hutchings is an Associate Professor in the Security Group at the Department of Computer Science and Technology, and a Fellow of King's College. She is also Director of the Cambridge Cybercrime Centre, an interdisciplinary initiative combining expertise from computer science, criminology, and law. The Centre takes a data-driven approach to improve understanding of criminal activity and develop robust identifiers and evidence of criminal behaviour. Before entering academia, Dr Hutchings first began researching cybercrime in the late 1990s, while working in industry (mainly relating to domain name misuse and software counterfeiting). Prior to moving to Cambridge, Dr Hutchings was a Senior Research Analyst at the Australian Institute of Criminology from 2011 to 2013.
Dr Sue Sentance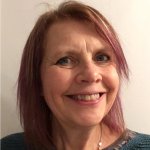 Dr Sue Sentance is the Chief Learning Officer at the Raspberry Pi Foundation, and Director of the Raspberry Pi Computing Education Research Centre at the Department of Computer Science and Technology, University of Cambridge.
As an educator, researcher and leader specialising in computing education, she is committed to making computing accessible to learners and teachers globally. Dr Sentance has published widely on the teaching of programming, teacher professional development, physical computing and curriculum change over the last ten years, and is also a regular speaker at computing education events and conferences.
Her academic background is in education, computer science and artificial intelligence. She worked as a programmer, teacher, teacher educator, lecturer and researcher, and now is a leading learning and research at the Raspberry Pi Foundation, alongside a great team of passionate and enthusiastic people.
Location
Lecture Theatre 1 in the William Gates Building
Department of Computer Science and Technology
Cambridge
CB3 0FD
United Kingdom
Contact
Department of Computer Science and Technology