Supporting our communities through the pandemic - the Fitzwilliam Museum in lockdown
Supporting our communities through the pandemic - the Fitzwilliam Museum in lockdown
Tuesday 28 September 2021,

5.00pm

to

5.50pm

BST
Tuesday 28 September 2021,

5.00pm

to

5.50pm

BST
As the Fitzwilliam Museum prepared to close its doors in March 2020, planning began to consider how the Museum could continue to offer opportunities to connect with the works of art and artefacts in its care and to explore how it might play a meaningful role in supporting its communities through the pandemic. In a period of an intense challenge but also intense innovation, the Museum worked with partners and participants to develop and test new approaches, strengthen community connections, and develop understanding to inform our future activities.
Join Miranda as she talks about how the museum engaged with the wider community during the pandemic and what this means for the future. Following the talk, Miranda will take questions from the audience.
Speakers
Dr Miranda Stearn (Pembroke 2001)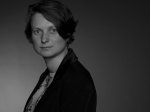 Miranda Stearn has led the Learning Department at The Fitzwilliam Museum since 2015. As Head of Learning, Miranda supports a team dedicated to delivering a creative, inclusive and impactful learning service, supporting the Museum's mission to touch people's lives by engaging powerfully, thoughtfully and pleasurably with as wide a public as possible and to produce and promote innovative, relevant, and interdisciplinary research of the highest quality around our collection. Making a difference to people has been at the heart of her work over 16 years in the public sector arts and heritage. She is on the Editorial Advisory Board for engage Journal, chairs the University of Cambridge Museums Consortium Learning Consultation Group, and represents museums in the East of England on the steering group of the Culture, Health and Wellbeing Alliance. She read History of Art at Cambridge and holds an MA and PhD from the Courtauld Institute of Art. 
Booking information
Booking for this event is now closed.