Online teaching and learning in Covid times
Online teaching and learning in Covid times
Sunday 26 September 2021,

2.00pm

to

2.50pm

BST
Sunday 26 September 2021,

2.00pm

to

2.50pm

BST
A panel discussion between Dr Francesca Moore, Dr James Biddulph and Ms Elle Rose Hoskins on the experience of both teaching and learning online. With representatives from both School and University, the discussion will focus on the advantages and disadvantages of learning and teaching online; how student behaviour changes; how students with SEN have been affected; how different formats – lecture, supervisions and class, differ in their dynamic; in what areas student learning has been a negative experience and in what aspects has their learning been enhanced.
Speakers
Dr Francesca Moore (Fitzwilliam 1999 and Fellow of Homerton)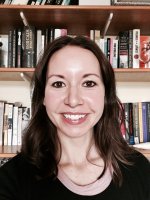 Dr Francesca Moore is a Fellow of Homerton College and Director of Studies in Geography. A Historical/Political Geographer, Francesca's research focuses on geographies of health and biomedicine, gender power and reproductive politics. Her latest work explores the geography of reproductive rights across the globe.
Dr James Biddulph FRSA (Homerton 2000)
Dr James Biddulph is the first Headteacher of the University of Cambridge Primary School. The school combines primary education with a purpose-built research facility and the provision of professional learning for teachers. James's PhD focused on creative learning in ethnic minority immigrant children's homes. He is the founding fellow of the Chartered College of Teaching.
Elle Rose Hoskins (Homerton 2020)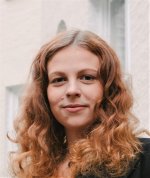 Elle Rose Hoskins has a BA in Classical Civilisation and Latin and has just completed a PGCE Latin with Classics. She is now working towards her MA in Ancient Narrative Literature. She has been teaching for four years and has a specific interest in the effects of online learning in those with SEN. 
Booking information
Booking for this event is now closed.