Memory games
Memory games
Saturday 25 September 2021,

10.00am

to

10.50am

BST
Saturday 25 September 2021,

10.00am

to

10.50am

BST
Find out what happens in the brain when we learn and store memories, and why we shouldn't always trust everything we remember. This show uses quizzes and games to explore your memory and how to improve it. Using research from psychology and neuroscience, we will cover tips and tricks to help you make the most of your memory.
Some of the demos require two people, so please do bring along a friend. All children under 13 must be accompanied by an adult throughout the session.
Speakers
Ginny Smith (Queens' 2008)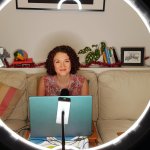 Ginny is a science writer and presenter with expertise in psychology and neuroscience, and the founder of Braintastic! Science. She has a talent for making the complex comprehensible, and a passion to bring her love of brain science to audiences around the world. 
Website: braintasticscience.com and @BraintasticSci 
Booking information
Booking for this event is now closed.