Legacies of empire in the Middle East, India, and China
Legacies of empire in the Middle East, India, and China
Sunday 26 September 2021,

4.00pm

to

4.50pm

BST
Sunday 26 September 2021,

4.00pm

to

4.50pm

BST
The Ottoman Empire dissolved in the aftermath of the First World War, the British Empire in India came to an end in 1947, and the Manchu Qing Dynasty made way for the Republic of China in 1912. What legacies did the Ottomans, the British, and the Manchus leave behind in the Middle East, India, and China? How are these legacies debated today in these three countries? Can people pick and chose as they fashion new historical identities? What can we learn from these controversies about our own struggles to come to terms with colonial legacies and rethink globalization?
Speakers
Professor Hans van de Ven FBA (Fellow of St Catharine's)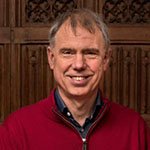 Professor Hans van de Ven FBA is a Professor of Modern Chinese History at the University and an expert on the history of nineteenth and twentieth-century China. He was educated at Leiden University in the Netherlands and Harvard. He has written on China's military history, the history of the Chinese Communist Party, and the history of China's globalization.
From Friend to Comrade: The Founding of the Chinese Communist Party, Professor van de Vans book was awarded the Philip Lilienthal Prize of the University of California Press for best first book in Asian Studies. The Chinese translation of Breaking from the Past: The Global Origins of Modernity in China received many awards in the People's Republic of China. China at War was a Humanities bestseller in Taiwan. His most recent book, The Chinese Communist Party: A History in Ten Lives, co-edited with Tim Cheek at UBC and Klaus Muehlhahn at Berlin, was released on 6 May. 
Dr Shruti Kapila (Fellow of Corpus Christi)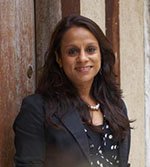 Dr Shruti Kapila is a University Lecturer in History and Convenor of the History and Politics Tripos at the University of Cambridge. She graduated from Panjab University Chandigarh before completing her Master's in Modern History at JNU, Delhi, and her doctorate at SOAS, London University.
Dr Kapila's principal field of scholarship and publications are Modern and Contemporary India and Global Political Thought. She also researches and writes on the History of Modern Science and Race, Gender and Political Violence. Her latest work, Violent Fraternity in the Indian Age (Princeton, 2021), received advanced praise as a 'ground-breaking' book tipped to 'globalise' the field of political thought.
Dr Kapila regularly engages in political commentary and opinion on India and global politics for the international media. She co-convenes a closed-door seminar at the House of Lords that puts Indian leaders and key voices in dialogue with their British counterparts on pressing issues of the day. She also occasionally advises and consults with the Foreign and Commonwealth Office and Indian institutions, including the National Commission for Women, the highest policy body for women in India. She is a Fellow and Director of Studies at Corpus Christi College.
Professor Esra Özyürek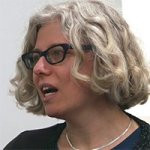 Esra Özyürek is the Sultan Qaboos Professor of Abrahamic Religions and Shared Values and the Director of Cambridge Interfaith Programme.
Her work centres around the tension between the universalism and particularism of Islam, Christianity, and post-Christian values such as secularism and human rights. 
Her books include Nostalgia for the Modern: State Secularism and Everyday Politics in Turkey (Duke University Press in 2007) and Being German, Becoming Muslim: Race, Religion, and Conversion in the New Europe (Princeton University Press in 2015). Recently she completed a manuscript with the title Subcontracting Guilt, Embracing Empathy: Holocaust Memory and the Muslim Belonging in Postwar Germany. 
 
Booking information
Booking for this event is now closed.