Home and garden in Early Medieval Italy
Home and garden in Early Medieval Italy
Sunday 26 September 2021,

9.00am

to

9.50am

BST
Sunday 26 September 2021,

9.00am

to

9.50am

BST
Food-growing gardens first appeared in Italian cities after the Fall of the Roman Empire. Roman cities had extensive suburban farms for agriculture and urban pleasure gardens. After c. 500, however, houses in cities increasingly had small food gardens attached to them, and these food-producing gardens quickly took on a critical role in city life both economically and socially. Observing changes in how people interacted with each other and their environments from the level of individual households to their neighbourhoods, and the wider countryside is possible by bringing together archival research of property documents and leases on parchments, and archaeological excavations including preserved plant remains.
Following the presentation from Dr Goodson, there will be an opportunity to ask her questions.
Speakers
Dr Caroline Goodson (Fellow of King's)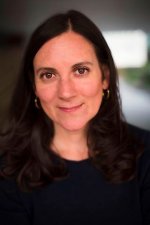 Dr Caroline Goodson is an historian and archaeologist of the early medieval Mediterranean. She is interested in the intersections between power, politics and the material world, and her research explores the ways in which people cultivated authority and wielded it through architecture, topography, and the stuff they used in everyday life. She is the author of The Rome of Pope Paschal I (817-24), the co-author of numerous influential books including Cities, Texts, and Social Networks 400-1500, Excavations at Villamagna (2005-10), and Graphic Signs of Identity, Faith and Power. Her presentation in the Festival builds upon the work for her recent book, Cultivating the City in Early Medieval Italy. 
Booking information
Booking for this event is now closed.