From in-factory to online: rethinking student-industry projects in the age of remote work
From in-factory to online: rethinking student-industry projects in the age of remote work
Friday 24 September 2021,

2.00pm

to

3.00pm

BST
Friday 24 September 2021,

2.00pm

to

3.00pm

BST
Unfortunately this session has been cancelled, we apologise for any inconvenience this may cause. The Institute for Manufactuirng is running another session, Manufacturing a more resilient world, on Tuesday 28 September, 2-3pm.
Professor Tim Minshall, Dr John C Taylor Professor of Innovation and Head of the IfM and colleagues, presents examples of the IfM's 2020-21 student projects, revealing how collaborations with industry partners were rapidly transformed for remote delivery and how the lessons learned will help deliver a better student experience in future.
Following the presentation, the panel will take questions.
Speakers
Professor Tim Minshall (Christ's 1993 and Fellow of Churchill)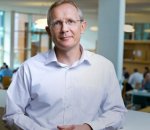 Tim is the inaugural Dr John C Taylor Professor of Innovation at the University of Cambridge, Head of the Institute for Manufacturing (IfM) and Head of the IfM's Centre for Technology Management (CTM). His research, teaching and engagement activities are focused on the links between manufacturing and innovation. 
Since joining the University of Cambridge in 2002, Tim has played a very active role in the development of innovation and technology management activities across the University. He also works closely with companies in the Cambridge cluster, the largest and most successful technology cluster in Europe.
Booking information
Booking for this event is now closed.