Experimental meditation
Experimental meditation
Saturday 25 September 2021,

10.00am

to

10.50am

BST
Saturday 25 September 2021,

10.00am

to

10.50am

BST
Join this interactive meditation practice led by Dr Elizabeth English (University Mindfulness Practitioner), set in a beautiful Cambridge backdrop.
This session is intended to be experienced after attending the 'Can mindfulness really help people thrive' session (Saturday 25 Sept, 9.00-9.50am BST) with Dr Julieta Galante.
Speakers
Dr Elizabeth English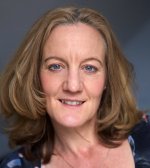 Elizabeth is the University of Cambridge Mindfulness Practitioner, teaching mindfulness to students at the University (more info here). Her background includes arts administration and the media, followed by an academic career, with a Masters and Doctorate from Oxford University in Buddhist meditation texts. Elizabeth is the first person to be internationally certified in Nonviolent Communication™ (NVC), Focusing and Wholebody Focusing, and has almost four decades' experience of Mindfulness meditation. Her unique combination of these approaches gives her a distinctive approach to her work at all levels, whether with leaders, team-members, or individuals. 
Elizabeth English is author of Words to Help You Meditate: Journeys to the Deep (Vol.1), with foreword by Rowan William (Mudpie Books, forthcoming: 2022). The world of meditation explored and richly illustrated with original poems. Inspiration and guidance for meditators, old and new. 
Booking information
Booking for this event is now closed.