Economic policymaking in the COVID-19 period
Economic policymaking in the COVID-19 period
Friday 23 September 2022,

12.00pm

to

1.00pm

BST
Friday 23 September 2022,

12.00pm

to

1.00pm

BST
micheile dot com, Unsplash
micheile dot com, Unsplash
​​​​Much like the 2008 Global Financial Crisis (GFC), the severity of the economic consequences from the COVID-19 pandemic saw many governments resort to Keynesian-style state interventions – such as the state provisions of loans to private firms, furlough schemes and welfare spending – to stave off a surge in unemployment and maintain a baseline of economic performance. Subsequently, the observed shift towards COVID-Keynesianism has been hailed as a distinct break from the pro-market neoliberal policies that have dominated ideas about how advanced economies should be run since the 1980s. In this talk, Dr Sparkes will contest that such accounts overstate the extent we are witnessing a permanent shift away from neoliberalism.
The first part of the talk will provide the results of comparative analysis Dr Sparkes conducted with James Wood and Valentina Ausserladscheider, examining how political and economic elites in Britain, Germany and the USA have attempted to legitimise a return to neoliberalism to voters. The talk will explore how pro-neoliberal elites discursively construct a 'crisis' of COVID-Keynesianism by associating it with rising inflation and 'unsustainable' levels of government spending. Whilst emphasising key neoliberal policies of maintaining low inflation, fiscal conservativism, welfare retraction and low taxes as solutions.
In the second part, Dr Sparkes will hone in on the British case, examining the consequences of these policy shifts on people's mental health and personal debt burdens.
Speakers
Dr Matthew Sparkes (Fellow of Lucy Cavendish )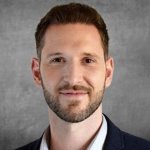 Dr Matthew Sparkes is an economic sociologist, Lucy Fellow and Director of Studies in HSPS. He joined the Department of Sociology in 2014, and currently lectures on a range of subjects, including social class inequality, the stratifying consequences of personal debt, and quantitative and qualitative research methods.
Dr Sparkes' research has centred on examining neoliberal political economy, its origins and associations with financialisation, and the class and cultural dynamics of these processes. His previous work has explored the role of personal credit and debt in class making and struggle, the origins of the economic ideas of financialisation in Britain, and more recently the political contestation over economic policymaking in the aftermath of the C-19 pandemic. His current project examines the stratifying effects of credit scores, by tracing their effects on people's identities and life chances.