Corbusier comes to Cambridge: the competition to build Churchill College, 1959
Corbusier comes to Cambridge: the competition to build Churchill College, 1959
Saturday 25 September 2021,

4.00pm

to

5.30pm

BST
Saturday 25 September 2021,

4.00pm

to

5.30pm

BST
The competition to choose an architect for Churchill College has been called 'the most important post-War architectural competition in Britain'. Until 1959, Oxbridge's architecture was almost entirely traditional; then Modernism burst on the scene. Via Churchill. All the leading Modernists submitted schemes that were extraordinarily diverse. Anyone for tower blocks on Madingley Road?
This event will now finish at 5.30pm, lasting 1 and a half hours.
Speakers
Professor Mark Goldie (Corpus Christi 1973 and Fellow of Churchill)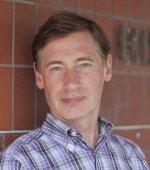 Professor Mark Goldie is an Emeritus Fellow of Churchill College. After graduating from Sussex University, he came to Cambridge to study for his PhD, at Corpus Christi College, before moving to Gonville and Caius College as a Research Fellow. He has been a Fellow of Churchill since 1979, and has served as Admissions Tutor for the Arts, and as Vice-Master. In his University role he was Professor of Intellectual History and served as Chair of the History Faculty. He has published extensively on politics and ideas in Stuart and Hanoverian Britain. He is the College's (strictly unofficial) historian, and is author of Churchill College: The Guide, and Corbusier Comes to Cambridge: Post-War Architecture and the Competition to Build Churchill College. 
Marcial Echenique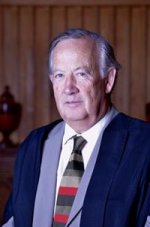 A native of Chile, Marcial Echenique joined the College in 1972, and is Emeritus University Professor of Land Use and Transport Studies, and former Head of the University Department of Architecture. An international expert in urban and regional planning, Professor Echenique has been involved in the development of cities across the world. He is particularly interested in the role of transport and pioneered the integration of land use and transport models. He has acted as a consultant to numerous governments and international bodies, including the World Bank and the United Nations.
Booking information
Booking for this event is now closed.