Casting new light on classical sculpture
Casting new light on classical sculpture
Friday 23 September 2022,

11.00am

to

11.50am

BST
Friday 23 September 2022,

11.00am

to

11.50am

BST
The Museum of Classical Archaeology is home to more than 450 plaster casts of ancient Greek and Roman sculpture.
In this tour, Dr Susanne Turner will take you on a journey through one thousand years of classical art history, from the 'Greek Revolution' to Roman portraiture – all through our unusual collection of replicas.
There is another Classic tour at 2pm and don't miss Dr Alessandro Launaro's session at 3pm - 'What lies beneath'.
Speakers
Dr Susanne Turner (Darwin College 2004)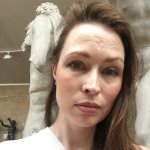 Dr Susanne Turner is Curator at the Museum of Classical Archaeology. Her research background is in classical sculpture and viewing. After completing a doctorate at the University of Cambridge on classical Attic funerary monuments, she was a British Academy Postdoctoral Fellow at the University of Reading before returning to Cambridge to look after the museum's world-famous collection of plaster casts of Greek and Roman sculpture.  
Location
Museum of Classical Archaeology
Faculty of Classics, Sidgwick Site
Cambridge
CB3 9DA
United Kingdom
Meeting point:
Please come upstairs to the Front Desk in the Museum, which is located within the Faculty of Classics. 
Location information:
Summer Temperatures 
The Museum has a glass roof and in the summer sun temperatures in the gallery can raise very high. We do all we can to open windows, but please do plan your visit accordingly and perhaps bring water.  
Parking
Metered parking is available on the road. Limited disabled parking spaces are available on site. 
Accessibility:
The museum is on the first floor of the Classics Faculty. There is alternative access via a lift through a different entrance to the building. Please ask at reception if you need to use the lift. Although the tour does involve standing, there are plenty of chairs throughout the space for visitors to sit on at their leisure. 
The Museum is a bright space with few obstructions. For more details on access, please consult the Museum's website. Please do not hesitate to get in touch with any queries.