Bringing life back to landscapes: an introduction to the endangered landscapes programme
Bringing life back to landscapes: an introduction to the endangered landscapes programme
Monday 27 September 2021,

2.00pm

to

2.50pm

BST
Monday 27 September 2021,

2.00pm

to

2.50pm

BST
The Endangered Landscapes Programme is managed by the Cambridge Conservation Initiative and funded by Arcadia. It advances a positive and creative conservation agenda in which ecological processes, species populations and habitats are restored to Europe's degraded landscapes, benefitting biodiversity, mitigating climate change, and reviving local economies. This session will comprise pre-recorded videos from some of the programme's restoration landscapes; short talks from the programme's management team and project leaders; and a panel Q&A.
Speakers
Dr David Thomas (Darwin 1992)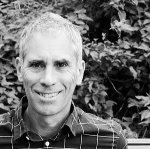 Dr David Thomas is Director of the Endangered Landscapes Programme (ELP) at the Cambridge Conservation Initiative (CCI). With a focus on Europe, the ELP manages a US$65M fund that supports the implementation of a suite of large-scale restoration initiatives. He has over 30 years' experience as a conservationist both in the field and as manager of a global portfolio of projects. He is a social geographer with a track record of working on the human dimensions to conservation, including cross-cutting issues of community participation, equity, rights, poverty reduction, gender and indigenous peoples. 
Dr Nancy Ockendon (Girton 1994)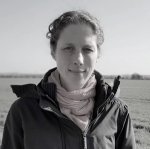 Dr Nancy Ockendon is the Science Manager for the Endangered Landscape Programme. Her role is to support the projects funded by the ELP to make effective use of science, whether that might be using evidence to choose between restoration methods or creating well-designed monitoring programmes that collect useful data and test new interventions. Before joining CCI she worked in the University of Cambridge's Zoology Department as part of the Conservation Evidence team, and for the British Trust for Ornithology where her research interests included the impacts of climate change and long-distance migrant bird species. 
Booking information
Booking for this event is now closed.