Arriving to thriving
Arriving to thriving
Saturday 24 September 2022,

1.00pm

to

2.00pm

BST
Saturday 24 September 2022,

1.00pm

to

2.00pm

BST
From when a school student first thinks about applying to university, to the completion of a degree, there is a great deal to consider. How can I make a strong application? Will I like the course that is offered? What opportunities exist to develop myself outside my academic interests? How can I access the support I might need throughout my degree? How can I progress to further study or into my chosen career?
Before, during and after students study at the University, Cambridge seeks to provide the highest level of support. For prospective students, this means making sure they understand the value of applying to a top university like Cambridge, what is expected in the application process, and ensuring that all students feel confident that they are welcome here. For current students, this means providing the tools they need to make the most of their time in all spheres of university life – academic, extra-curricular, social – and to promote wellbeing and active engagement in the wider community. For students considering postgraduate study, this means ensuring they have the support – both personal and financial – to pursue further research with world-leading academics, and have the opportunity to make ground-breaking discoveries.
Join this panel discussion to find out how we can achieve our aim of removing barriers to access at every stage of the student journey, and ensuring that all of our students thrive. Hear from students who have engaged with the wide range of support offered by the collegiate University.
Speakers
Mike Nicholson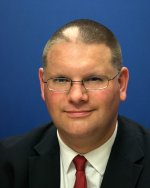 Mike Nicholson joined the University in October 2021. He provides leadership and strategic direction to policy development and service delivery of undergraduate and postgraduate outreach, access, recruitment, student funding, admissions services and participation, as well as the new Foundation Year in the Arts, Humanities and Social Sciences. Mike has held previous roles to champion access and equality of admission at the Universities of Bath, Oxford and Essex.
Amelia Jabry (Lucy Cavendish, 2020, Sociology)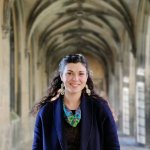 Amelia Jabry (Lucy Cavendish 2020) came to Cambridge to do an MPhil in Sociology, focussing on online networks and the environment. She became very involved in College life and wider university life, as vice-president of Lucy Cavendish SU, being an Academic Rep for HSPS, and playing for CURUFC women's rugby team. Following a year as the Cambridge Students' Union Postgraduate Access, Education, and Participation Sabbatical Officer, she is now the SU's incoming Postgraduate President
Location
Sidgwick Site
Cambridge
CB3 9DP
United Kingdom