New range of clothing and accessories
An exclusive new range of clothing and accessories celebrating Cambridge is now available to buy online
As well as recognising contributions made by the University and its affiliates, the range also features artefacts from the University Library's renowned collections. Speedy dispatch and shipping means your order will be with you only a few days from placing it, including via international delivery - be quick if you're shopping for Christmas gifts.
Kind to your conscience
All 100 per cent cotton items are organic and come from an ethically-accredited, wind-powered factory, with full traceability from seed to shop. The designs are printed using environmentally-friendly, low-waste technology.
Sales from this new range will help support the University's mission to contribute to society through the pursuit of education, learning and research at the highest international levels of excellence. For the UL's Special Collections, this takes the form of supporting research and teaching, and developing digital services that make the collections accessible to the widest possible audience in new and innovative ways.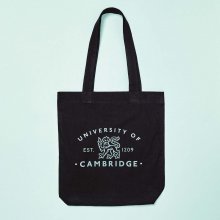 Classic Cambridge
Carry a little piece of Cambridge with you using a handy tote bag or show that you support the Light Blues with t-shirts and sweaters.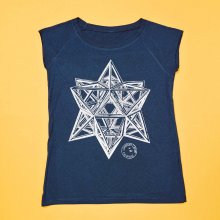 Happy birthday, University Library
Did you know this year is the 600th anniversary of the collection that we know and love as the University Library? Over the course of six centuries the Library's collections have grown from a few dozen volumes on a handful of subjects into an extraordinary accumulation of several million books, maps, manuscripts and journals that cover every conceivable aspect of human endeavour, across three thousand years and in over two thousand languages.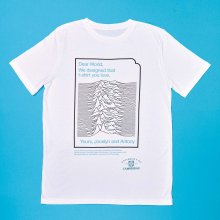 Dear World... Yours, Cambridge
For eight centuries Cambridge's impact on the world has been huge. Remember research breakthroughs and other achievements of the University's academics and alumni with these designs featuring pulsars, webcams and even the offside rule.