Wildflowers, hedgehogs and honey; a walk on the wild side of sustainability
Wildflowers, hedgehogs and honey; a walk on the wild side of sustainability
Sunday 26 September 2021,

3.00pm

to

4.00pm

BST
Sunday 26 September 2021,

3.00pm

to

4.00pm

BST
Churchill College grounds cover nearly 50 acres and comprise many different areas including sports fields, beautiful borders, fruit orchards, wildflower areas, a magnificent collection of trees and hold the National Plant Collection of 'Plants named after Sir Winston Churchill'.
In 2020 the Grounds and Gardens team created a perimeter path of nearly 700m to open a walk around the sports fields. Today's talk looks at how the creation of a path gave the opportunity to develop the areas along it. This included tree planting, wildflower areas and habitats for wildlife. In other areas of the College, there are vegetables grown for the main kitchen, student vegetable beds and greenhouse, plus beehives managed by the gardeners. All this is done without the use of total weed killer.
Join John for a video tour of the gardens followed by a live talk and Q&A session.
Speakers
John Moore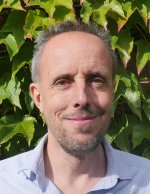 John Moore, Churchill College's Head of Grounds and Gardens, has been in post since 1996. He has a Master of Horticulture with the Royal Horticultural Society and holds a Fellowship of the Chartered Institute of Horticulture. John trained at both Harlow Carr Botanical Gardens in Harrogate, now RHS, and Cambridge University Botanic Garden before working at the Royal Botanic Garden Edinburgh. He also studied horticulture at Askham Bryan College, York. John was a regular for two years on BBC Radio Cambridgeshire, a live two-hour garden phone-in programme. John has recently co-written a garden guide for Churchill College and is the horticultural consultant/ technical editor for a book chronicling the grounds and gardens of Churchill College from conception to present day.   
Tom Boden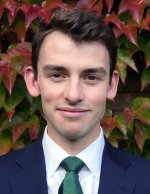 Tom Boden, Churchill College's Head of Estates is responsible for the College's built and landscaped environment. Tom is a Chartered Surveyor specialising in historic and significant estates having worked previously across the occupied royal palaces and gardens, notably including Buckingham Palace and Gardens, Windsor Castle and Home Park and the Sandringham Estate. Tom is Regional Board Member for the National Trust in the Midlands and East of England and a longstanding member of the 20th Century Society.
Booking information
Booking for this event is now closed.