Why are leadership lessons from sport useful in life?
Why are leadership lessons from sport useful in life?
Monday 27 September 2021,

7.00pm

to

7.50pm

BST
Monday 27 September 2021,

7.00pm

to

7.50pm

BST
Why is leadership in sport essential? With the right choices, support and determination, can anyone become an Olympian or reach the pinnacle of success in their lives.
Join three Cambridge Olympian rowers, Dr Cath Bishop (Athens 2004 – silver medalists) and author of 'The Long Win', in conversation with Sarah Winckless (Athens 2004 – bronze medalists) and Anna Bebington-Watkins (London 2012 – gold medalists) as they discuss the importance of leadership in sport and how it can be empowering. The lessons they learned, their performances and the skills and values required.
Following the conversation, there will be an opportunity to ask the panel questions.
Speakers
Dr Cath Bishop (Pembroke 1989 and Honorary Fellow of Pembroke, Boat Races 1991 & 1993)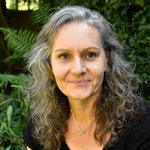 Cath learnt to row at Cambridge, competed in 2 Boat Races, and raced at 3 Olympic Games, winning World Championships gold in 2003 and Olympic silver in Athens 2004. As a diplomat for the British Foreign Office for 12 years, Cath specialised in policy and negotiations on conflict issues, with postings to Bosnia and Iraq.
Cath now works as a leadership consultant, executive coach, facilitator and author, and teaches on Executive Education programmes at the Judge Business School, Cambridge University. She is also an advisor to 'The True Athlete Project', a non-profit organisation working to create compassionate, thriving sporting environments and is Chair of 'Love Rowing', British Rowing's Charitable Foundation aiming to increase accessibility to rowing around the UK. Cath is also an independent advisor to British Gymnastics, overseeing their implementation of cultural reforms in response to the Whyte Review (2022).
Cath speaks at events globally on topics of leadership, high performance and cultural change. Her first book, 'The Long Win: the search for a better way to succeed', was described by the Financial Times as "a deep and rewarding exploration of human motivation in sport, politics, business and our personal lives."
Dr Anna Bebington-Watkins MBE (Newnham 2001)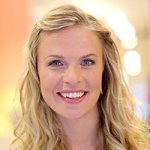 In 2012 Anna Watkins cemented her place in sporting history at the London Olympics, winning gold in the double scull event alongside Katherine Grainger. 
She is a PhD mathematician and loves to give an analytical perspective on performance and how to win. 
Anna started rowing late, aged 18, at Newnham in 2001, and joined the British team after Cambridge. After a bronze medal in Beijing she began an unbeaten run spanning three years, the Olympic title, the Olympic best time, an ergo world record and twice being named World Rowing crew of the year. 
 
Anna went on to become a McKinsey consultant specialising in the use of data and analytics to drive performance. She now consults and speaks independently alongside farming and family in the Cotswolds. 
 
Sarah Winckless MBE (Fitzwilliam 1993)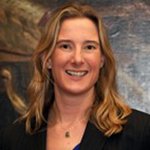 Sarah Winckless is a highly experienced executive coach, working with both individuals and teams to drive a sustainable competitive advantage. She looks to enable each individual in a team to deliver their potential whilst contributing to and supporting the group's overall direction.
Sarah's combination of personal leadership roles coupled with a background in high-performance sport and over ten years of cross-sector coaching and mentoring give her a deep understanding of the challenges and opportunities faced by your organisation's leaders. She offers coaching programmes, co-created workshops, speaking and mentoring.
Sarah was Chef de Mission for Team England in 2018, leading over 400 athletes and 150 support staff to the Commonwealth Games in April 2018. In 2021 she become the first female to umpire the Men's Oxford and Cambridge Boat Race, and she also is a NED on the UK Anti-Doping Board.
An all-around sportswoman, Sarah gained Blues while studying at Cambridge in netball, athletics, basketball and rowing. Upon leaving university, she decided to focus on one sport and became an Olympic bronze medallist and double World Champion rower.
Experiences as a leader, coupled with a fascination for neuroscience and belief in human possibilities, has led her to her career as an executive leadership coach.
Booking information
Booking for this event is now closed.