Wellbeing in the workplace: organisational strategies for the post-pandemic world
Wellbeing in the workplace: organisational strategies for the post-pandemic world
Friday 24 September 2021,

3.00pm

to

3.50pm

BST
Friday 24 September 2021,

3.00pm

to

3.50pm

BST
The COVID pandemic has triggered a radical shift in the nature of work. With this, mental and physical health at work have become even more important challenges. As some degree of normalcy returns, the rise of the hybrid office will still require organisations to strongly rethink their approach to employee well-being. In this event, we will share data from existing research projects to show how work patterns have changed, and we will discuss strategies for managing mental health in a holistic way.
Speakers
Dr Thomas Roulet (Fellow of Girton)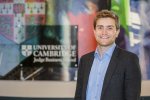 Thomas Roulet is a Senior Lecturer in Organisation Theory at the University of Cambridge, and the Deputy Director of the MBA at the Judge Business School. His research has been published in academic and practitioner journals including Harvard Business Review and MIT Sloan Management Review, and has been featured in the Financial Times, the Economist, or Le Monde.
Tyler Shores (Queens' 2015)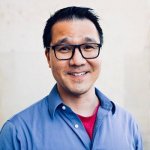 Tyler Shores is the Manager of the ThinkLab Program, within the Strategic Partnership Office at the University of Cambridge. His research focuses upon reading in print, reading on screens, and digital distraction and attention spans. Tyler's current projects are focused on digital wellbeing, social media, and the role of digital technology in our everyday lives.
Prior to Cambridge, Tyler worked at Google in Mountain View, CA as part of Authors@Google, one of the world's largest online lecture series. In addition he has worked as a director of digital textbooks in the field of nonprofit education, and most recently worked as a manager in online education at Stanford University.
 
Booking information
Booking for this event is now closed.