Vice-Chancellor Professor Stephen J Toope in conversation with Dr Emily Shuckburgh
Vice-Chancellor Professor Stephen J Toope in conversation with Dr Emily Shuckburgh
Saturday 26 September 2020,

4.00pm

to

5.00pm

BST
Saturday 26 September 2020,

4.00pm

to

5.00pm

BST
With a special message from Sir David Attenborough, join the Vice-Chancellor Professor Stephen J Toope, Dr Emily Shuckburgh, Director of Cambridge Zero, and esteemed guests in a conversation on tackling the climate crisis at the closing plenary of the 2020 Alumni Festival.
From food and lifestyle to energy and nature, there are choices we need to make – as individuals, organisations and businesses – if we are to tackle climate change. Over the past week, Cambridge Zero and the Alumni Festival have brought together different voices and disciplines to discuss and debate these choices.
The Vice-Chancellor will build on these discussions to explore the role of the University, and how it can best support the transition to a zero carbon future through the breadth of its capabilities and the knowledge and talent of its members.
A recording of this session is now available to watch on YouTube.
Speakers
Professor Stephen J Toope (Trinity 1983)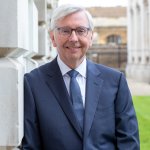 Professor Stephen J Toope OC, LL.D. is 346th Vice-Chancellor of the University of Cambridge, the first non-UK national to hold the post. He was Director of the Munk School of Global Affairs at the University of Toronto, and President, the University of British Columbia. A former Dean of Law, McGill University, Toope was also Chair of the United Nations Working Group on Enforced and Involuntary Disappearances.
Professor Toope publishes in global journals on human rights, international dispute resolution, international environmental law, the use of force, and international legal theory, and has lectured at universities around the world.
His current book project with Professor Jutta Brunnée explores mechanisms and processes fostering stability and change in international law.
Helen Clarkson (Corpus Christi 1993)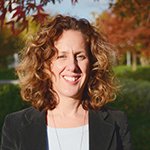 Helen Clarkson joined The Climate Group in 2017 as its Chief Executive Officer. In addition to leading the growing Climate Group team, Helen sits on the board of the We Mean Business Coalition, chairs the Finance & Audit Committee for the Sustainable Development Capital Energy Efficiency Income Trust, and is on the Mission Council for Pukka Herbs.  
Prior to joining The Climate Group, Helen worked at Forum for the Future where she founded the organisation's US office. At Forum, Helen led work with large US corporations such as Target, Walmart, Nike, Gap, and Levi Strauss & Co. to solve complex sustainability challenges at both the organisational and broader systemic level.   
Helen joined Forum from Médecins Sans Frontières where she worked on humanitarian missions in countries including Democratic Republic of Congo, Sudan, Pakistan and Nigeria. 
Helen qualified as a Chartered Accountant with Deloitte, and has an undergraduate degree in Philosophy from Cambridge University, and a master's degree from Birkbeck College, University of London. 
Professor Saleemul Huq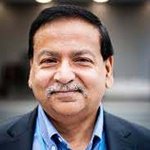 Professor Saleemul Huq is the Director of the International Centre for Climate Change & Development (ICCCAD) since 2009. Professor Huq is also a Senior Fellow at the International Institute for Environment & Development (IIED), where he is involved in building negotiating capacity and supporting the engagement of the Least Developed Countries (LDCs) in UNFCCC including negotiator training workshops for LDCs, policy briefings and support for the Adaptation Fund Board, as well as research into vulnerability and adaptation to climate change in the least developed countries. Professor Huq has published numerous articles in scientific and popular journals, was a lead author of the chapter on Adaptation and Sustainable Development in the third assessment report of the Intergovernmental Panel on Climate Change (IPCC), and was one of the coordinating lead authors of Inter-relationships between adaptation and mitigation in the IPCC's Fourth Assessment Report (2007). Prior to this, he was at Bangladesh Centre for Advanced Studies (BCAS) where he was in charge of management and strategy of the organisation. In 2000 he became an Academic Visitor at the Huxley School of Environment at Imperial College in London.
Ella Palmer (Fitzwilliam 2017)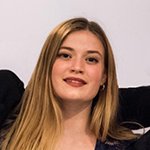 Ella Palmer has recently graduated in English from Fitzwilliam College, Cambridge, and is looking forward to beginning her MSc in Climate Change and Environmental Policy at the University of Leeds this autumn. She has an interdisciplinary interest in climate change and her final year dissertation focused on the ethics of climate change's metaphorical representation in contemporary novels. 
This summer she has being working as the Research Strategy intern at Cambridge Zero and has previously interned elsewhere in Cambridge at the United Nations Environment Programme World Conservation Monitoring Centre. 
 
Booking information
Booking for this event is now closed.