Unboxing, museum-style: new acquisitions at MOCA
Unboxing, museum-style: new acquisitions at MOCA
Friday 24 September 2021, 12.00am BST

to

Tuesday 28 September 2021, 12.00am BST
Friday 24 September 2021, 12.00am BST

to

Tuesday 28 September 2021, 12.00am BST
What's new at the Museum of Classical Archaeology? From a Cypriot juglet to a miniature vase, Roman jewellery to two very special Bronze Age loom weights: join Curator Dr Susanne Turner as she unboxes new acquisitions once used by the Derbyshire Schools Library Service as a handling collection for children.
This session has been pre-recorded and will be available for the duration of the Alumni Festival, there is no booking required. The pre-recorded video will be available here from Friday 24 September at 9am.
Speakers
Dr Susanne Turner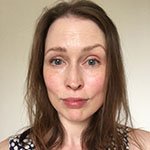 Dr Susanne Turner has a background in researching classical sculpture - and now looks after a collection of nineteenth-century replicas of Greek and Roman statues.