Treasures of the Museum of Zoology
Treasures of the Museum of Zoology
Wednesday 23 September 2020,

2.00pm

to

2.45pm

BST
Wednesday 23 September 2020,

2.00pm

to

2.45pm

BST
From dodos to Darwin, join Museum Manager Jack Ashby as he takes you on a video-tour of the Museum of Zoology, and discover some of the highlights of the collection from the comfort of your home.
Speakers
Jack Ashby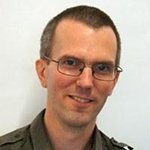 As the Manager of the University Museum of Zoology, Jack Ashby has a strategic overview of varied activities - developing the Museum as both a valuable academic resource and an excellent public venue, while caring for the Museum collections responsibly. A key area of his interest is to develop ways to integrate the historic natural history collection and museum space into current academic teaching, research and public engagement programmes across the sciences, arts and humanities.
Booking information
Booking for this event is now closed.