Transforming human health
Transforming human health
Saturday 24 September 2022,

9.30am

to

10.30am

BST
Saturday 24 September 2022,

9.30am

to

10.30am

BST
Stem cells are uniquely able to make all the many different specialised cells in the body and have the capacity to self-renew. Because of their fundamental importance to human biology, stem cells hold incredible potential for alleviating suffering and transforming the lives of millions.
University of Cambridge scientists have long been at the forefront of pioneering stem cell discoveries. Embryonic stem cells were first identified by Sir Martin Evans and, subsequently, Sir John Gurdon showed how mature cells could be reprogrammed back to their original stem-cell state in the laboratory. Both men received the Nobel Prize in Medicine for their breakthroughs. Today, the Wellcome-MRC Cambridge Stem Cell Institute (CSCI) is a world-leading research centre with a powerful mission: to transform human health through a deep understanding of stem cell biology.
Stem cell medicine holds immense promise. Through exploiting the regenerative power of stem cells, our aim is to change the landscape of regenerative medicine by enabling doctors to repair or replace damaged tissues and, one day, even entire organs. To make this vision a reality, we are developing novel interventions for a broad range of conditions – some of which are already in clinical trials – from repairing brain tissue damaged by Multiple Sclerosis, to engineering an artificial liver.
Join this exciting panel discussion and audience Q&A to find out more about how CSCI is changing the landscape of regenerative medicine by enabling doctors to repair, regenerate and restore the human body in fascinating new ways.
Speakers
Professor Thora Karadottir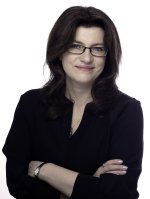 Ragnhildur Thóra Káradóttir is Professor of Cellular Neuroscience, and Director of the MS Society Centre for Myelin Repair at the Wellcome-MRC Cambridge Stem Cell Institute. She has spearheaded our understanding of activity-dependent myelination and neuronal regulation of myelin repair. Thóra was recently awarded the Wellcome Pathfinder award to design therapeutic strategies for myelin regeneration. Other awards include the Lister Institute Research Prize, the Allen Distinguished Investigator Award, and a European Research Council Consolidator Grant. In 2015 she was elected to the FENS-Kavli Network of Excellence, and in 2017 was awarded the Fabiane Carvalho Miranda International Prize for a paper on myelin biology and MS-related research.
Dr Mekayla Storer
Mekayla Storer is a developmental biologist focusing on how stem cells regenerate mammals' digits. She obtained her PhD at the Centre for Genomic Regulation in Barcelona where she discovered that senescence, a process that stops tumours from growing, evolved to build mammalian limbs and is required for normal development.  In 2015 she pursued her postdoctoral training at the Hospital for Sick Children in Canada, where she studied stem cell behaviour during neural development and digit tip regeneration. Mekayla is currently a Group Leader at the Wellcome-MRC Cambridge Stem Cell Institute.
Dr Fotios Sampaziotis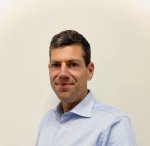 Fotios Sampaziotis is a UK Research and Innovation Future Leaders Fellow at the University of Cambridge, and an honorary consultant hepatologist at Addenbrooke's Hospital. He obtained his medical degree from the University of Athens and completed his hepatology clinical training in Cambridge. He secured an MRC Clinical Research Training Fellowship for his PhD at the Wellcome-MRC Cambridge Stem Cell Institute before taking up a NIHR Clinical Lectureship in Hepatology. Fotios' research combines cholangiocyte biology, bioengineering and regenerative medicine to develop new therapies for biliary disease. He is a founding member of the European Association for the Study of Liver Regenerative Hepatology Consortium.
Martin MacConnol (Magdalene College 1990)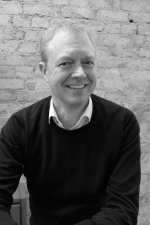 Martin chairs the Alumni Advisory Board at Cambridge, having been part of the University's communications working group for many years. He is the CEO and owner of London-based creative agency, Wardour. He has spent more than 26 years supporting clients, as diverse as EY, the BHF and Heineken, with their marketing and communications strategies. He started his career as a journalist and worked at the Financial Times shortly after graduating from Magdalene College in 1990.
Location
Sidgwick Site
Cambridge
CB3 9DP
United Kingdom