'The Times They Are a -Changin': how the pandemic changed education at Cambridge
'The Times They Are a -Changin': how the pandemic changed education at Cambridge
Friday 24 September 2021,

1.00pm

to

1.50pm

BST
Friday 24 September 2021,

1.00pm

to

1.50pm

BST
Dr Matthias Landgraf will lead this panel discussion around the opportunities for innovative changes in undergraduate and postgraduate education in the life sciences, made possible by a pandemic.
Questions from the audience are invited to engage with re-structuring of undergraduate courses, the benefits of new e-technologies and widening participation initiatives in postgraduate education.
Speakers
Dr Dee Scadden (Darwin 1996 and Fellow of Downing)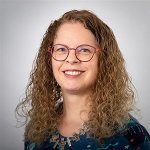 As the Director of Teaching in Biochemistry and Director of Technology Enabled Learning (TEL) in the School of Biological Sciences (SBS), Dee has contributed to the development of digital teaching and learning over past years. This experience has been invaluable over recent months, where the pandemic has necessitated dramatic changes in how we deliver teaching. Dee has facilitated the transition to online teaching and implemented innovative approaches to deliver a successful online programme to students in SBS. The innovations made over the past months will continue to be developed to provide an exciting and up-to-date approach to teaching in SBS.  
Dr Matthias Landgraf (St John's 1992)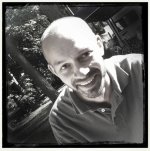 Matthias has been active in postgraduate education for many years; as lecturer, supervisor, Director for Postgraduate Education and Deputy Head of School (SBS) – Postgraduate Strategy. His aim is to further excellence in postgraduate education and research at Cambridge, through new training and support initiatives for both students and supervisors. Widening diversity among our postgraduate student body is key to promoting creativity. To attract students from currently underrepresented groups, who are keen to experience postgraduate study in the life sciences, we conceived a new summer internship programme. New research theme-based Masters Courses are in planning, with built-in bursaries to facilitate access. 
Dr Tim Weil
As Deputy Head of the School of the Biological Sciences - Undergraduate Strategy, Tim's main task is leading a Curriculum Review of the Biological Natural Sciences. This project will ensure that we continue to deliver inspirational teaching of the highest quality while modernising teaching methods and addressing the motivators of today's students. During the pandemic, Tim has been heavily involved with operational aspects of the School, assisting in the organisation of teaching and assessment in multiple tripos.
Booking information
Booking for this event is now closed.