The Haddon Library at 100 – new facets of Alfred Haddon
The Haddon Library at 100 – new facets of Alfred Haddon
Friday 25 September 2020,

2.15pm

to

3.15pm

BST
Friday 25 September 2020,

2.15pm

to

3.15pm

BST
Two talks explore new facets of Alfred Haddon to commemorate the Haddon Library's centenary.
Dr Anita Herle introduces her forthcoming book on Alfred Haddon's journals from his Torres Strait expeditions of 1888 and 1898.
Dr Ciarán Walsh explores Haddon's links with the anarchist agenda in the Anglo-Irish folklore movement.
Please note:

The presentation by Aidan Baker from John Pickles' work on publications about Haddon since his death has unfortunately had to be cancelled.
Speakers
Dr Anita Herle (Queens' 1986)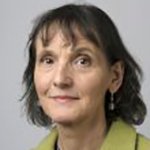 Dr Anita Herle has been working in the Torres Strait region for over 20 years. Her forthcoming book Recording Kastom is co-authored and edited with Dr Jude Philp, and draws on extensive consultation with Torres Strait Islander descendants of the people and communities who actively contributed to Haddon's work in the late nineteenth century. 
Dr Herle is the Senior Curator for World Anthropology at the Museum of Archaeology and Anthopology in Cambridge.
Dr Ciarán Walsh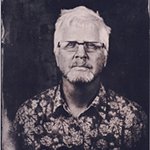 Dr Ciarán Walsh is a curator, researcher and anthropologist. 
Dr Walsh brought his exhibition, The Irish Headhunter, to Cambridge as part of the Haddon Library's event at the 2013 Alumni Festival. His work on Alfred Haddon focusses on the photo-ethnographic practice Haddon developed in Ireland between 1980 and 1895.
Booking information
Booking for this event is now closed.