The future of work
The future of work
Saturday 25 September 2021,

3.00pm

to

3.50pm

BST
Saturday 25 September 2021,

3.00pm

to

3.50pm

BST
Professor Bhaskar Vira, Head of the Department of Geography, will host a panel discussion on The Future of Work. The panel will discuss the growing global crisis of youth (un)employment, working lives and the challenges of making a living in the 21st century.
Speakers
Professor Bhaskar Vira (St John's 1988 and a Fellow of Fitzwilliam)
Bhaskar Vira is Professor of Political Economy and Head of the Department of Geography, where he convenes a major new programme on Decent Work and Youth Livelihoods. His research has focused on the changing dynamics of development in contemporary India, public policy, as well as the political economy and political ecology of development and change, particularly in the Global South. He is interested in institutional change and the processes of development; as well as the justices and injustices that result from economic change, especially their impacts on marginalised groups and young people. He is a Fellow of Fitzwilliam College.   
Professor Brendan Burchell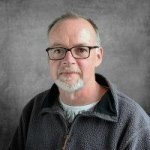 Brendan Burchall is a Professor in the Social Sciences and member of the Department of Sociology, University of Cambridge. His research interests include the effects of labour market experiences (e.g. job insecurity, work intensification, bankruptcy, zero hours contracts, part-time work, unemployment) on psychological well-being. Brendan completed his PhD in Social Psychology at Warwick University. He is a Fellow of Magdalene College.
Dr Garima Sahai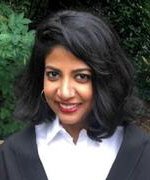 Garima Sahai is a Postdoctoral Research Associate at the Department of Geography and a Bye-Fellow at Murray Edwards College. Garima works with Prof. Bhaskar Vira, Dame Barbara Stocking and Prof Pauline Rose on their profect to build a Commission on Youth and Work in the Global South. Her research interests centre on issues of youth and gender, and she is especially interested in interdisciplinary approaches, the intersections between research, policy and international development practice. Prior to joining the Department, she worked for three years at the World Bank, as an Economist and as a Labour and Gender Specialist.
Caroline Francis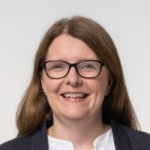 Caroline Francis is the Managing Director of Accenture, a global profession services company that specialises in IT services and consulting. She joined Accenture in 2001 working as a Management Consultant performing a variety of roles most recently in Financial Services and prior to that cross industry from Health and Public Services to Communications and High Tech. She completed her BA in Geography at Fitzwilliam College, University of Cambridge, before going on to postgraduate study at the Daiichi University of Economics in Japan.
Catherine Boyce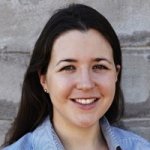 Catherine Boyce is the Director of Enterprise Development at CAMFED International, a pan-African, grassroots-led movement tackling poverty, inequality and injustice through girls' education and women's leadership. Prior to joining CAMFED in 2008, Catherine spent five years as a strategy consultant focusing on economic development, and as a market analyst for P&G. Catherine holds a BA in History from the University of Cambridge and a Masters in Economic and Social History from the University of Oxford.
Booking information
Booking for this event is now closed.