The era of global risk
The era of global risk
Saturday 23 September 2023,

10.15am

to

11.00am

BST
Saturday 23 September 2023,

10.15am

to

11.00am

BST
A panel discussion of the multiple overlapping challenges facing humanity in the 21st Century. A recently published overview of the emerging science of existential risk studies, The Era of Global Risk is edited by SJ Beard, Clarissa Rios Rojas, and Catherine Richards of the Centre for the Study of Existential Risk (CSER), with an introduction from Professor Martin Rees. The CSER team will take this publication as a starting point for exploring the complexity of living with global risk, as well as suggestions for developing the foresight and courage needed to bring that era to a close.
Speakers
Lord Martin Rees of Ludlow OM FRS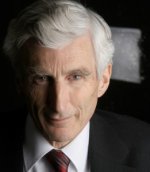 Martin Rees is the UK's Astronomer Royal and a Crossbencher in the House of Lords. He is based at Cambridge University where he is a Fellow (and former Master) of Trinity College. He is a former President  of the Royal Society and a member of many foreign academies. His research interests include space exploration and cosmology. He is a co-founder of the Centre for the Study of Existential Risks at Cambridge University (CSER), and has served on many bodies connected with education, space research, arms control and international collaboration in science. In addition to his research publications he has written many general articles and ten books, including, most recently 'On the Future: Prospects for Humanity', 'The End of Astronauts', and 'If Science is to Save Us'.
Jessica Bland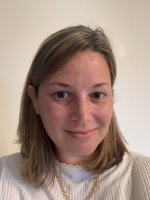 Jessica has been Deputy Director of the Centre for the Study of Existential Risk (CSER) since 2021. She has a background in science and technology policy, as well as experience leading strategic foresight activities for governments and NGOs. Jess previously held positions  at the Royal Society, School of International Futures, Dubai Future Foundation and Nesta. Her role at CSER includes operational and strategic oversight, as well as re-engaging with research in the ethics of innovation and public deliberation about technology. She has a Masters in Physics and Philosophy from the University of Oxford and an MSc in Science Communication from Imperial College London.
Lalitha Sundaram
Lalitha's research at CSER is in the area of bio-risk, with a particular emphasis on regulation and governance. She investigates risks – real or perceived – surrounding emerging biotechnologies such as synthetic biology. Before joining CSER, Lalitha worked within the University of Cambridge and Edinburgh's Arsenic Biosensor Collaboration where she developed strategy to take this novel synthetic biology product from bench to field, focusing on the international regulatory landscape and Responsible Research and Innovation. Following this, she held a fellowship at King's College London investigating the opportunities and challenges facing emerging biotechnologies seeking to tackle global health challenges. Lalitha's PhD research, also at the University of Cambridge, used a combination of bioinformatic, next-generation sequencing and molecular biology tools to explore host-cell metabolic and microRNA changes following infection by the pathogenic parasite Toxoplasma gondii.
Haydn Belfield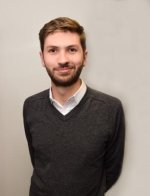 Haydn has been a Research Associate and Academic Project Manager at the University of Cambridge's Centre for the Study of Existential Risk for the past five years. In that time the Centre tripled in size, and he advised the UK, US, and Singaporean governments; the EU, UN and OECD; and leading technology companies. He has over 30 publications, including on climate change, pandemics, and societal collapse, but most of his work is on the security implications of artificial intelligence (AI). Key publications include 'The malicious use of AI: Forecasting, prevention, and mitigation' and 'Toward trustworthy AI development: mechanisms for supporting verifiable claims'.
Previously he worked in UK politics as the Senior Parliamentary Researcher to a Labour MP in the Shadow Cabinet, and was seconded to several general election and referendum campaigns.
He is also an Associate Fellow at the Leverhulme Centre for the Future of Intelligence (University of Cambridge). He was a Policy Associate at the Global Priorities Project (University of Oxford) and the first Development Director of the Centre for Effective Altruism.
He is a DPhil/PhD Candidate in International Relations, and has an MSc in Politics Research and a BA in Politics, Philosophy and Economics (PPE), all from the University of Oxford.
Constantin Arnscheidt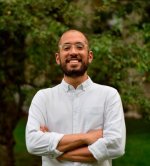 Constantin's research focuses on cascading global catastrophic risk: how might small stressors trigger system failure that leads to much larger catastrophes? He is attacking this problem using a diversity of approaches, but with a particular grounding in nonlinear dynamics, Earth science, and the study of complex systems. He has a PhD in Earth, Atmospheric, and Planetary Sciences from MIT, where he worked on the intersection of these topics, and an undergraduate degree in Physics from Harvard College.
Booking information
In-person lectures at the Sidgwick Site as part of Alumni Festival cost £15 per person.
Booking for this event is now closed.
Location
Sidgwick Site
Cambridge
CB3 9DP
United Kingdom