Providing new Doctors for the NHS in the time of COVID-19
Providing new Doctors for the NHS in the time of COVID-19
Monday 21 September 2020,

5.00pm

to

6.00pm

BST
Monday 21 September 2020,

5.00pm

to

6.00pm

BST
Explore how the Clinical School moved to an entirely remotely delivered on-line teaching programme, graduated our final year students early and supported our final year graduates delivering front-line NHS work as interim Foundation Year 1 doctors (FiY1s).
A recording of this session is available to watch on YouTube.
Introduction and the national perspective
Reviewing the timeline of events – how the pandemic impacted on medical education nationally and the national discussions through the Medical Schools Council (MSC) about how to respond. Moving initially from discussions about delivering teaching with social distancing to the full lockdown and the need for remote delivery.
The local response
Overview of how the curriculum was restricted locally – how remote teaching delivery was organised locally for students, restructuring of the theoretical elements and reorganisation of clinical experiences and practical procedures teaching.
Supporting the faculty
Discover how the School has been helping faculty (mainly frontline NHS doctors) to deliver the remote teaching programmes and introduction to the School's open access resource – Virtual Medical Education (VME).
Experiences supporting newly graduated doctors in the FiY programme
Final year students were graduated early and many of them volunteered to help with frontline NHS care during the pandemic. This was the FiY programme. How did that programme work, how were the students/junior doctors supported during this programme.
Speakers
Dr Diana Wood (Vice-Master of St Edmund's College)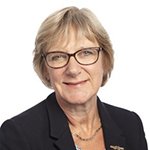 Dr Diana Wood, MA MD FRCP, is the Clinical Dean in the School of Clinical Medicine and the new Vice-Master of St Edmund's College. Dr Wood studied Medicine at the University of Birmingham, qualifying in 1980 and moved to Cambridge in 2003 as the University's first full-time Director of Medical Education in the Clinical School and Clinical Dean. She is an honorary Consultant Physician in the Department of Endocrinology at Addenbrooke's Hospital, Cambridge University Hospitals NHS Foundation Trust and actively involved in UK medical education nationally and internationally.
Dr Mark Lillicrap (Robinson College 1986)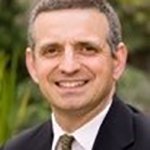 Dr Mark Lillicrap is a Consultant Rheumatologist at Addenbrooke's Hospital in Cambridge and Hinchingbrooke Hospital in Huntingdon. His particular interest is in medical education in which he holds several positions, including Associate Lecturer and Curriculum Sub-Dean at the Clinical School, Educational Supervisor for Postgraduate Trainees, a lecturer on the Cambridge PGCert in Medical Education and the Director of the Undergraduate Clinical Supervisor Programme in Cambridge. He did his preclinical medical degree at the University of Cambridge (Robinson College) before graduating from the University of Oxford in 1992 (BMBCh). He returned to Robinson to complete a PhD in T cell immunology (2000).
Dr Jeremy Webb
Dr Jeremy Webb is a General Medical Practitioner who has combined this role supporting undergraduate, graduate and post-graduate trainees. Originally qualified in medicine at the University of London, Dr Webb worked as a physician in hospital for five years before becoming a GP. He completed a Masters in Medical Education then became a Fellow of the Higher Education Academy. He helped set up and run the Graduate Medical Course in Cambridge and now leads staff development (for medical educators) at the Clinical School where he is Sub-Dean as well as at the Institute of Continuing Education in Cambridge at Madingley Hall.
Dr Nicola Jones
After graduating from Cambridge and Oxford Universities, Dr Nicola Jones undertook training in Anaesthesia and Intensive Care Medicine before specialising in Cardiothoracics. She now works as a consultant at Papworth NHS Foundation Trust, the UK's largest heart and lung centre, and is Clinical Lead for the Critical Care Area. Other roles include Clinical Sub-dean and Associate Lecturer for the University of Cambridge, as well as Chair of the Hospital and Regional Transfusion Committees.
Booking information
Booking for this event is now closed.