On YouTube, and places where they sing
On YouTube, and places where they sing
Friday 25 September 2020,

8.00pm

to

9.30pm

BST
Friday 25 September 2020,

8.00pm

to

9.30pm

BST
On Friday 25 September, join Professor Katharine Ellis in conversation with four Cambridge Directors of Music - Daniel Hyde, King's; Sarah MacDonald, Selwyn; Matthew Martin, Gonville and Caius; Graham Ross, Clare - as they discuss the future of choral music at Cambridge in a socially-distanced world.
Ever since the founding of the University more than 800 years ago, the chapels of Collegiate Cambridge have been filled with the sound of voices raised in song. This year, for the first time in living memory, rehearsals and services ceased. In Cambridge, and all over the world, churches shut their doors, community centres stood empty and concert halls closed. But the music did not stop; our desire to sing cannot be repressed. Professionals and amateurs alike began to record their voices and mix the results, producing inspirational music from plainchant to psalms and from madrigals to motets. In Cambridge too, emerging technologies are enabling our choristers and choral scholars to transcend distance and to sing in harmony. As society begins cautiously to open up, we know we cannot keep from singing.
A recording of this session is now available to watch on YouTube.
Speakers
Professor Katharine Ellis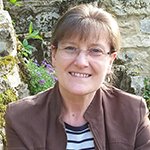 Katharine Ellis became 1684 Professor of Music at Cambridge in 2017, having previously held chairs at Bristol, at Royal Holloway and (concurrently) at the federal University of London.
She is a specialist in France in the long nineteenth century. Her books cover canon-formation and the press, the early music revival, and Benedictine musical politics c.1900.
She is currently finishing a large-scale project reappraising the history of French musical life from provincial viewpoints. 
Daniel Hyde (King's 2000)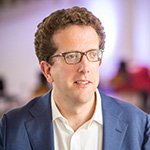 Daniel Hyde is a versatile musician: a conductor and organist, a natural leader and a broad-minded academic. Daniel has held the prestigious post of Director of Music at King's College, Cambridge since October 2019. As part of this role Daniel is responsible for one of the world's most renowned choirs; working with the choristers and scholars of the Choir of King's College, Cambridge is a nurturing and inspirational role, well-suited to Daniel as a world-class choral trainer. 
Born in the UK, schooled as a chorister at Durham Cathedral, he was made a Fellow of the Royal College of Organists at the age of 17 and won the organ scholarship to King's College, Cambridge, later taking up the position of Director of Music at Jesus College, Cambridge. In 2009, he became Informator Choristarum at Magdalen College, Oxford, where he was also an Associate Professor. In 2016 Daniel moved to the USA where he became Organist and Director of Music at Saint Thomas Church, Fifth Avenue, New York City. 
As a choral and orchestral conductor, Daniel has worked with many leading ensembles including the BBC Singers, the London Bach Choir, Britten Sinfonia, the Orchestra of the Age of Enlightenment, the Academy of Ancient Music, the Academy of St Martin in the Fields, the Orchestra of St Luke's and New York Baroque Incorporated. 
 Daniel's broad-ranging discography can be found on the Opus Arte, Linn, Naxos and EMI and Priory labels, with future releases planned for the King's College label. 
 A phenomenal organist, Daniel has performed throughout the world giving recitals. He has appeared at the BBC Proms on numerous occasions, and made his solo debut there in 2010, performing Bach's Canonic Variations at the organ of the Royal Albert Hall. 
 As an ensemble player he has appeared with Phantasm, the Britten Sinfonia, The Tallis Scholars, Aurora Orchestra, Gabrieli Consort and the Academy of St Martin in the Fields, amongst others. 
Sarah MacDonald (Robinson 1992)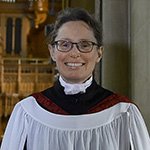 Sarah MacDonald is a Canadian organist, conductor, and composer living in the UK. She currently holds the positions of Fellow and Director of Music at Selwyn College, and Director of Ely Cathedral Girls' Choir. She has been at Selwyn since 1999 and was the first woman to hold such a post in an Oxbridge Chapel.
Sarah came to the UK from Canada in 1992 as Organ Scholar of Robinson College, Cambridge, after studying piano, organ, and conducting at The Royal Conservatory of Music's Glenn Gould School in Toronto with Leon Fleisher, Marek Jablonski, and John Tuttle. At Cambridge, she read for a degree in Music and studied the organ with David Sanger. Sarah has played numerous recitals and conducted choirs throughout the UK, North America, the Middle East, New Zealand, and much of mainland Europe. She has made over 30 recordings, variously in the guises of pianist, organist, conductor, and producer, and currently works most frequently with Regent Records.
Sarah is a winner of the Royal College of Organists (RCO) coveted Limpus Prize and has taught organ and conducting for Eton Choral Courses, Oundle for Organists, the Jennifer Bate Organ Academy, and courses run by the RCO. For its first decade, she was a Director of the annual Girl Chorister Course at St Thomas Church Fifth Avenue, in New York City. Sarah is a Fellow and Examiner of the RCO and has been a Trustee and member of the Academic Board. She has had numerous choral compositions published by Encore Publications, the Royal School of Church Music, and St James Music Press. Sarah also writes a popular monthly column for the American Guild of Organists' magazine The American Organist, called 'UK Report'. In 2018 Sarah received the honorary ARSCM to recognise her contribution to choral music in the UK and Canada. And the citation made a particular mention of her support of contemporary British composers. In her spare time, she is a keen amateur photographer. 
Matthew Martin
Matthew Martin is Precentor and Director of College Music at Gonville & Caius College, Cambridge. He read Music at Magdalen College, Oxford before studying at the Royal Academy of Music and with Marie-Claire Alain in Paris. From 2015-2020 he was Director of Music at Keble College, Oxford and Artistic Director of the Keble Early Music Festival.  
 Matthew spent much of his early life immersed in cathedral music and in 2010, after six years as Assistant Master of Music at Westminster Cathedral, he decided to focus more on composition. Since then he has been commissioned to write music for the The Tallis Scholars, the choirs of Westminster Abbey, St Paul's Cathedral, The Gabrieli Consort and The Sixteen. Matthew won the Liturgical category in the 2013 British Composer Awards, and the first disc of his choral music (Jubilate Deo) was recorded by Daniel Hyde and The Choir of Magdalen College, Oxford (Opus Arte/2014). 
 More recently, he has written for the Cheltenham Music Festival (Trumpet Sonata) and The Tallis Scholars (Lamentations of Jeremiah). His Rose Magnificat for Paul McCreesh and The Gabrieli Consort won the Choral category in the 2019 BBC Music Magazine Awards. Earlier in 2019, he was asked to write a festival anthem (In the midst of thy Temple) for the choir of Westminster Abbey, marking the 750th anniversary of its refounding, and a test piece for organ (Triptych) for the 2019 St Albans International Organ Competition.  
 Matthew's music is published by Novello and Faber Music. 
Graham Ross (Clare 2003)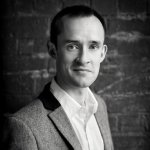 Graham Ross has established an exceptional reputation as a sought-after conductor and composer of a very broad range of repertoire. His performances around the world and his extensive discography have earned consistently high international praise, including a Diapason d'Or, Le Choix de France Musique and a Gramophone Award nomination.  
As a guest conductor he has worked with Australian Chamber Orchestra, Aalborg Symfoniorkester, Aurora Orchestra, Orchestra of the Age of Enlightenment, Royal College of Music Symphony Orchestra, and Salomon Orchestra, making his debuts in recent seasons with the BBC Concert Orchestra, BBC Singers, DR VokalEnsemblet (Danish National Vocal Ensemble), London Mozart Players, European Union Baroque Orchestra, Malaysian Philharmonic Orchestra, as well as acting as Assistant Conductor to Vladimir Jurowski.  He is co-founder and Principal Conductor of The Dmitri Ensemble and, since 2010, Fellow and Director of Music at Clare College, Cambridge, where he conducts the internationally-renowned Choir.  
Highlights in the 2018/19 season include concerts with the Choir of Clare College in the Palau de la Música Barcelona, Westminster Cathedral and across the USA, Canada, Mexico and Spain, as well as Britten War Requiem in King's College Chapel, and his conducting debut with the London Philharmonic Orchestra in the Brighton Dome.
Booking information
Booking for this event is now closed.