Meet the Vice-Chancellor
Meet the Vice-Chancellor
Saturday 23 September 2023,

11.30am

to

12.30pm

BST
Saturday 23 September 2023,

11.30am

to

12.30pm

BST
There's been a Vice-Chancellor in office ever since 1246, yet unlike many aspects of Cambridge life, there's no medieval manuscript laying down the parameters of their role. Join this discussion with the new Vice-Chancellor and Martin MacConnol (Magdalene 1987), Chair of the Alumni Advisory Board, to find out what's in store for Professor Debbie Prentice, and ask her your questions.
Speakers
Professor Deborah Prentice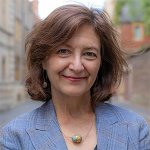 Professor Deborah Prentice became the University of Cambridge's 347th Vice-Chancellor on July 1, 2023.
An eminent psychologist, Professor Prentice carried out her academic and administrative career at Princeton University, which she first joined in 1988. She rose through the academic ranks and took on administrative responsibilities of increasing scope, chairing the Department of Psychology for 12 years, serving as Dean of Faculty for three years, and then serving six years as Provost, with primary responsibility for all academic, budgetary, and long-term planning issues.
Her academic expertise is in the study of social norms that govern human behaviour – particularly the impact and development of unwritten rules and conventions, and how people respond to breaches of those rules. She has edited three academic volumes and published more than 50 articles and chapters, and she has specialised in the study of domestic violence, alcohol abuse and gender stereotypes.
The University Council nominated Professor Prentice for appointment as Vice-Chancellor in September 2022. Her appointment was subsequently approved by the Regent House.
Martin MacConnol (Magdalene 1987)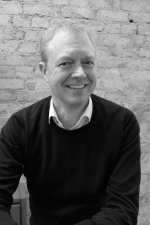 Martin chairs the Alumni Advisory Board at Cambridge, having been part of the University's communications working group for many years. He is the CEO and owner of London-based creative agency, Wardour. He has spent more than 26 years supporting clients, as diverse as EY, the BHF and Heineken, with their marketing and communications strategies. He started his career as a journalist and worked at the Financial Times shortly after graduating from Magdalene College in 1990.
Booking information
In-person lectures at the Sidgwick Site as part of Alumni Festival cost £15 per person.
Booking for this event is now closed.
Location
Sidgwick Site
Cambridge
CB3 9DP
United Kingdom