Living with risk in the Anthropocene
Living with risk in the Anthropocene
Friday 25 September 2020,

3.00pm

to

4.00pm

BST
Friday 25 September 2020,

3.00pm

to

4.00pm

BST
Everywhere we look we are faced with the language of catastrophe and risk. The future is apocalyptic because of dangers linked to climate change, globalisation, disaster, war and social dissent; but these are predictions. Come and listen to Cambridge's top geographers discuss how to rethink the future.
Watch a recording of this talk here
Speakers
Professor Bhaskar Vira (St John's 1988)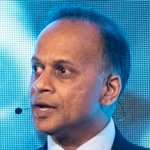 Professor Bhaskar Vira is Professor of Political Economy and Head of the Department of Geography. He researches the political economy of environment and development. In particular, he asks how large-scale economic, societal and environmental transformations are governed; questions the values that frame how human societies engage with each other and with nature.
Until 2019, Bhaskar was Founding Director of the University of Cambridge Conservation Research Institute. He remains closely involved with Cambridge's Conservation Initiative, and Global Food Security Interdisciplinary Research Centre. He also works with the Centre for Science and Policy, Cambridge Zero, and the Cambridge Institute for Sustainability Leadership.
Professor Clive Oppenheimer (Girton 1983)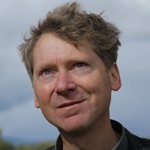 Professor Clive Oppenheimer researches magmatic and volcanic processes, the long-range climatic and societal impacts of eruptions, and obsidian provenancing. He enjoys collaborations at the nexus between the natural sciences, arts and humanities, and made INTO THE INFERNO (Netflix, 2016) and the forthcoming FIREBALL (2020) with Werner Herzog.
Clive is Professor of Volcanology in the Department of Geography.
Dr Emma Mawdsley (St John's 1989)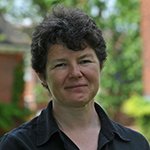 Dr Emma Mawdsley is a Reader in Human Geography in the Department of Geography and a Fellow of Newnham College. She is a human geographer with a particular interest in the 'rising powers' and the changing politics of development.
Her past research has included development politics, how India's growing middle classes experience and construct environmental change, and environmental issues in India more broadly.
Dr Howard Nelson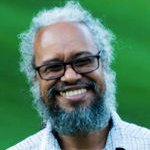 Dr Howard Nelson is University Affiliate Lecturer and FFI Lecturer in Conservation Leadership in the Department of Geography, and a Fellow of Lucy Cavendish College. His research centres around issues related to Caribbean island ecology and conservation and focuses on three broad themes: understanding patterns of wildlife populations over time and space; socio-ecological dimensions of natural resource use; and the science-policy interface of protected areas and wildlife management.
Dr Nelson currently serves on several national and international committees including the DEFRA's Darwin Expert Committee, the Intergovernmental Science-Policy Platform on Biodiversity and Ecosystem Services' Data and Knowledge Task Force, the board of the Caribbean Natural Resources Institute and the Global Diversity Foundation. As a member of cabinet appointed committees, he co-led the writing of the new National Wildlife, National Forest and National Protected Areas Policies for Trinidad and Tobago.
Dame Fiona Reynolds (Newnham 1976)
Dame Fiona Reynolds DBE became Master of Emmanuel in 2012. She came to the College after a long career in the voluntary sector, latterly as Director-General of the National Trust from 2001-2012. During her time as DG she made the Trust warmer and more welcoming, bringing the houses to life and raising the profile of the Trust's work in the countryside.
Booking information
Booking for this event is now closed.