Let's talk about poo!
Let's talk about poo!
Tuesday 28 September 2021,

5.00pm

to

5.50pm

BST
Tuesday 28 September 2021,

5.00pm

to

5.50pm

BST
Our large intestines are home to many different types of bacteria, and this group of beasties is unique to each individual. The friendly bacteria are the health-workers of the gut and are vital to keeping us fit and well. However, in some cases, the more troublesome gut bacteria can cause detrimental effects to our health and contribute to disease development. This leads to changes in the type of bacteria in our gut and results in raised inflammatory proteins, which can be detected in a poo sample. Hence why poo scientists are so important: they investigate what microbes are there and help to understand what they are doing.
Dr Stephen Baker will take you on a virtual examination of poo, explaining how poopy microorganisms are vital for our health and how they contribute to the extraordinary diversity of organisms that are present in our bodies.
Speakers
Dr Stephen Baker (Fellow of Wolfson)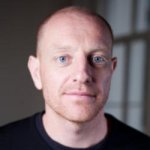 Dr Stephen Baker is a director of research for global health in the Department of Medicine at the University of Cambridge and an honorary professor at the University of Oxford. He is a Wellcome senior research fellow and gave the 2017 microbiology society Fleming prize lecture. He has been based at the University of Cambridge since 2019 after spending 12 years working in the Wellcome overseas unit in Ho Chi Minh City. His research focuses on studying the mechanisms and epidemiological influences of antimicrobial resistance in Gram-negative bacteria. His group uses various genomic and laboratory techniques to understand how antimicrobial-resistant bacteria emerge and spread and how best they can combat new antimicrobial agents and vaccines. He has published over 350 scientific articles and is a recognized name in global health with a portfolio of work ranging from typhoid fever and other enteric diseases to hospital-acquired infections and zoonoses. 
Booking information
Booking for this event is now closed.