Legacies of the present past
Legacies of the present past
Saturday 23 September 2023,

9.00am

to

9.45am

BST
Saturday 23 September 2023,

9.00am

to

9.45am

BST
The Cambridge Heritage Research Centre's mission is to bring critical attention to how the past is understood, made, governed, and deployed to meet present needs and shape emerging futures. Our objectives are to create new knowledge that informs awareness and reshapes a more inclusive and equitable public debate. In this panel three of our Graduate members will show how we do that by presenting their ongoing research at the intersection of heritage and identity formation. They will draw on three very different cases to do so: negotiated indigenous identity in the Southeastern Caribbean, the search for identity through archaeological human remains in Turkey, and the community-building uses of industrial heritage in Northern England.
For further information on the Ditigial Exhibition: Sea People visit - www.gentedemar.org/ or Visit the Cambridge Heritage Research Centre:
Speakers
Dr Dacia Viejo Rose (Clare Hall 2005)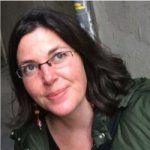 My research interests lie in the nexus between cultural heritage and the political uses of the past. At the moment my work focuses on how cultural heritage can be a vector for violence both as a target and instrument - including dynamics threat, fear, anxiety, uncertainty, and risk. I am especially interested in how cultural heritage is used, and abused, during armed conflicts to divide, exclude, and intimidate. The motivation behind this line of questioning is to try and discover potential mechanisms for 'disarming' heritage so that it can be a tool for constructive dialogue, dignity, and respect. More recently, I have been working on assessing the harm done by attacks on cultural heritage and how a nuanced understanding of this might inform measures of repair. This line of research has led me to investigate recent developments at the International Criminal Court and work by the Trust Fund for Victims. 
Coming out of, and feeding into, this main line of my research are others such as trying to understand how developments in the neuroscience of memory might be applied to heritage studies, heritage ecologies, and how our perception of risk informs our valuation of heritage. 
I regularly collaborate with NGOs and international organisations on matters of cultural heritage, its uses and interpretation, especially as they relate to conflict and humanitarian interventions.
Oliver Antczak (Hughes Hall 2017)
liver is a Venezuelan and Polish anthropologist and archaeologist interested in the intersection between heritage and identity, particularly in the Caribbean. He received his B.A. from Leiden University College (2016), focusing on Margarita island, Venezuela and the Guaiquerí who have maintained a strong identity though five centuries of colonialism. For his MPhil at the University of Cambridge (2018), he continued this work with the Caquetío on Bonaire, who maintain a strong indigenous identity despite most locals believing they no longer exist. In 2019, he worked for the Cultural Ministry of the Government of Bonaire. His current PhD expands on his previous work with more case-studies of indigenous identity in the Caribbean to deliver data on how identity and heritage are managed and maintained in these (post)colonial contexts. Oliver is also involved in graphic design and entrepreneurship.
Elifgül Doğan (St John's 2019)
I obtained my B.A in Archaeology and History of Art and my minor in International Relations at Koç University in Istanbul in 2016. Although I am mainly trained in Anatolian archaeology and heritage studies, I have always been fascinated by archaeological human remains.
To work more closely on human remains, I worked in several archaeological excavations/ surveys in Turkey between 2013 and 2017 and complemented my fieldwork with a curatorial internship at 'Curating Heads: What Does it mean to be Human?' exhibition of the Petrie Museum of Egyptian Archaeology. For this internship, I was awarded with the Elizabeth Bartman Scholarship by the Archaeological Institute of America in 2017.
In 2018, I obtained my M.A in Heritage Management and Museum Studies at Koç University and have since been working on the management of archaeological human remains in Turkish museums and excavations. My PhD expands on my previous research and investigates the role of politics, identity and ethics in the management and preservation of archaeological human remains in Turkey.
Kieran Gleave (Sidney Sussex 2021)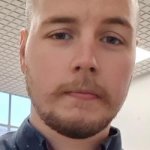 After completing a BA in Archaeology at the University of Chester in 2019, I went on to work with the Centre for Applied Archaeology (CFAA) at the University of Salford as a Commercial Archaeologist. Being based in England's Northwest, most of the projects I excavated and recorded were industrial remains dating from the 18th to 20th centuries. Of these industrial sites, I worked on and subsequently authored the archaeological excavation report on the first colliery site to be fully archaeologically investigated in Merseyside. 
In 2021, I lay down my trowel and hung up my hard hat to pursue an MPhil in Heritage Studies here at the University of Cambridge. Upon completion of the MPhil, I began my PhD within the Department of Archaeology.  
Reading list
Booking information
In-person lectures at the Sidgwick Site as part of Alumni Festival cost £15 per person.
Booking for this event is now closed.
Location
Sidgwick Site
Cambridge
CB3 9DP
United Kingdom