Gold of the Great Steppe at the Fitzwilliam Museum: Curator's preview
Gold of the Great Steppe at the Fitzwilliam Museum: Curator's preview
Saturday 25 September 2021,

2.00pm

to

2.50pm

BST
Saturday 25 September 2021,

2.00pm

to

2.50pm

BST
Rebecca Roberts will introduce Gold of The Great Steppe, the first UK exhibition of recently excavated 2,700 year-old gold artefacts unearthed in remote burial mounds of East Kazakhstan. The Saka culture of Central Asia, flourishing from the 8th-3rd centuries BCE, was part of the Scythian world that dominated the Eurasian steppe zone from the Black Sea to Siberia. Located in the Altai mountain system, the Saka of East Kazakhstan were a vibrant society that occupied a landscape of open skies, rolling plains, winding rivers, creeping marshes, and soaring mountains.  
Based on discoveries made during an ongoing programme of excavation by archaeologists in the East Kazakhstan region, many of the artefacts were unearthed during the pandemic. They represent the resilience and determination of Kazakhstani archaeologists to protect and document their heritage, which is under threat from looting and degradation due to climate change.   
This exhibition is a partnership between the East Kazakhstan Regional Museum of Local History and the University of Cambridge. It will bring to the UK and display Kazakhstani archaeological finds and research from three different burial complexes in East Kazakhstan: Berel, Shilikti and Eleke Sazy.   
The show will place archaeological finds discovered in the last three years by Kazakh archaeologists on a western global stage for the first time, amplifying voices that often go unheard in UK museums.  
Speakers
Rebecca Roberts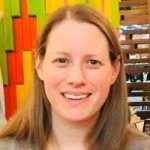 Rebecca Roberts is the curator of the 'Gold of the Great Steppe' exhibition at the Fitzwilliam Museum. An archaeologist with research interests in the archaeobotany of the Bronze and Iron ages in Central Asia and archaeological heritage management. She manages the 'Mapping Archaeological Heritage in South Asia' (MAHSA) project at the McDonald Institute for Archaeological Research, University of Cambridge.
Booking information
Booking for this event is now closed.