Generating evidence for Public Health in the 21st century, building interdisciplinary approaches
Generating evidence for Public Health in the 21st century, building interdisciplinary approaches
Monday 27 September 2021,

1.00pm

to

1.50pm

BST
Monday 27 September 2021,

1.00pm

to

1.50pm

BST
The Co-Directors of Cambridge Public Health will describe this interdisciplinary centre and its creation, as well as their own backgrounds in systems engineering and population brain health with ageing. CPH is created to bring together those working in population health from a diversity of backgrounds, working with partnerships outside the University to tackle the major challenges facing our society that impact population health and wellbeing.
Speakers
Professor Carol Brayne CBE (Fellow of Darwin)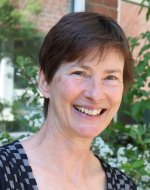 Carol Brayne CBE is a Professor of Public Health Medicine and Co-Director of Cambridge Public Health Interdisciplinary Centre at the University of Cambridge.  She is a medically qualified epidemiologist and public health academic. Her main research has been longitudinal studies of older people following changes over time with a public health perspective and focus on the brain. She is lead principal investigator in the MRC Cognitive Function and Ageing Studies and other population based studies and has played a lead role in teaching and training in epidemiology and public health at Cambridge University. She is a Fellow of the Academy of Medical Sciences and an NIHR Senior Investigator Emeritus
Professor John Clarkson FREng (Trinity Hall 1981 and a Fellow of Trinity Hall)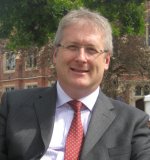 Professor John Clarkson's research interests are in the general area of engineering design, particularly the development of design methodologies to address specific design issues, for example, process management, change management, healthcare design and inclusive design. As well as publishing over 800 papers, he has written and edited a number of books on medical equipment design, inclusive design and process management. John is Director of the Cambridge Engineering Design Centre (EDC) and Co-Director of Cambridge Public Health. 
Booking information
Booking for this event is now closed.