From AIDS to COVID-19: Applying our virology knowledge to face new challenges
From AIDS to COVID-19: Applying our virology knowledge to face new challenges
Friday 24 September 2021,

12.00pm

to

12.50pm

BST
Friday 24 September 2021,

12.00pm

to

12.50pm

BST
In 2019, both Professor Gupta's and Dr Kenyon's research focused on HIV. 2020 brought about the sudden need to apply their knowledge of HIV and other viruses to learn about COVID-19, rapidly. In this fireside chat they discuss the challenges involved in doing this, what has been learnt, and what we still need to know about COVID-19.
Professor Gupta and Dr Kenyon will be joined by Matthew Moss, the Director of External Relations and Development at Homerton College, who will be the facilitator for this session.
Speakers
Dr Julia Kenyon (Fellow of Homerton)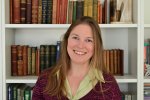 Dr Julia Kenyon is a virologist who works on HIV, dengue and SARS-CoV2 (COVID-19). She did her undergraduate degree in Oxford and her PhD at Imperial, working on viral vaccine vectors with Professor Geoffrey Smith, in collaboration with the team at Oxford who developed the Oxford-AstraZeneca vaccine.
She is a member of the Department of Medicine and a Fellow of Homerton College, where she is Director of Studies for medicine and biological natural sciences. With a background in biochemistry and the study of RNA, she has a particular interest in viral RNA structures and RNA therapeutics.
Professor Ravindra Gupta (Downing 1994 and Fellow of Homerton)
The Gupta lab has worked extensively in HIV drug resistance, both at molecular and population levels, and contributed to the appreciation of the scale of drug resistance globally. The group's work extends to studies on HIV reservoirs in cells, particularly macrophages. This understanding is relevant to both anatomical compartments where HIV virus replication occurs in macrophages, as well as design of strategies to cure HIV. The Gupta lab works between the UK and the Africa Health Research Institute in Durban South Africa. Listen to Prof Gupta's Positively Alive Podcast.
Having completed his medical undergraduate studies at Cambridge and Oxford Universities, Ravi Gupta pursued a Masters in Public Health at Harvard as a Fulbright scholar.  Upon return he trained in infectious diseases in Oxford and London (UCLH, Hospital for Tropical Diseases) and completed his PhD at UCL on Lentiviral evasion of antiretrovirals and innate immune responses. He established his research group at UCL in 2011 working on genetics and biology of HIV resistance and reservoirs and as promoted to full professor in 2016. Ravi Gupta has been Professor of Clinical Microbiology at the Cambridge Institute for Therapeutic Immunology and Infectious Diseases since 2019.
In 2020 he was named as one of the 100 Most influential people by TIME , and in 2021 he was elected to Fellowship of the Academy of Medical Sciences UK.
Booking information
Booking for this event is now closed.