Football, civil war & elephants
Football, civil war & elephants
Saturday 24 September 2022,

1.00pm

to

2.00pm

BST
Saturday 24 September 2022,

1.00pm

to

2.00pm

BST
Join this captivating panel discussion about the importance of heritage research in forging an equitable global future, moderated by the Director of Cambridge's Heritage Research Centre.
Cultural heritage not only helps us to better understand legacies that often present as obstacles, but also plays an instrumental role in devising sustainable strategies for responding to pressing international issues. Using examples from the Nigerian civil war, football clubs in post-Industrial Britain, and indigenous Thai communities, this panel will demonstrate the significance of heritage research in helping solve urgent global challenges from post-conflict interventions to climate change.
The panel will consist of three short presentations, followed by a discussion among panellists that will then be opened to remarks and questions from the audience.

Stanley Onyemechalu will discuss the heritage legacies of Nigeria's civil war. Using the example of Nigeria's civil war, Stanley explores how a people's cultural heritage is impacted by and can rectify the enduring legacies of violent conflict. His research, which links to the UN's 16th Sustainable Development Goal ('Peace, Justice, and Strong institutions'), will be presented in the context of the underwhelming results of post-conflict interventions in Africa.
Josh Bland on the social role and heritage dimensions of football clubs in post-industrial British towns. His work on the emotional fallout of deindustrialisation speaks to several SDGs, specifically the need to build resilient communities and strong institutions.
Alisa Santikarn will speak about how the Indigenous Kui community in Thailand navigates global issues of sustainable development and climate change alongside Indigenous rights. Her research relates to several Sustainable Development Goals, including 'Life on Land', 'Climate Action', 'Responsible Consumption and Production', and 'Reduced Inequalities'.

Speakers
Dr Dacia Viejo Rose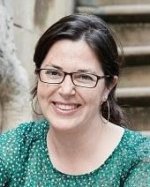 Dr Dacia Viejo Rose is Associate Professor in Heritage and the Politics of the Past, Department of Archaeology, and Director of the Cambridge Heritage Research Centre (CHRC). 
Stanley Onyemechalu (King's 2021)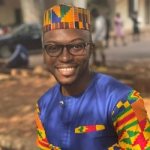 Stanley Onyemechalu is a Gates Scholar and PhD student in Archaeology. He was recently awarded an Emslie Horniman Anthropological Scholarship to support his fieldwork.
Josh Bland (Selwyn 2020)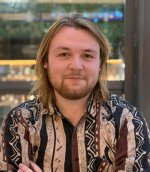 Josh Bland is an ESRC Scholar also embarking on his second year as a PhD student, he is also a sports journalist and football enthusiast.
Dr Alisa Santikarn (Newnham 2013)
Alisa Santikarn has recently completed her PhD and is currently working on projects related to nature/culture intersections, focusing mainly on Southeast Asia
Location
Sidgwick Site
Cambridge
CB3 9DP
United Kingdom