Exhibition tour: a twist of the hand
Exhibition tour: a twist of the hand
Friday 24 September 2021, 12.00am BST

to

Tuesday 28 September 2021, 12.00am BST
Friday 24 September 2021, 12.00am BST

to

Tuesday 28 September 2021, 12.00am BST
Join artist James Epps in conversation with Curator Dr Susanne Turner, as they tour the Museum of Classical Archaeology's summer exhibition, A twist of the hand - a playful and colourful exhibition informed by the use of colour and pattern in the ancient world, presented in MOCA's Cast Gallery.
This session has been pre-recorded and will be available for the duration of the Alumni Festival, there is no booking required. The pre-recorded video will be available here from Friday 24 September at 9am.
Speakers
Dr Susanne Turner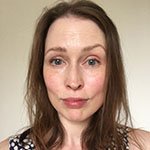 Susanne Turner has a background in research classical sculpture, and is now responsible not only for looking after the Museum of Classical Archaeology's collection of plaster casts but also for running its busy exhibition programme. 
James Epps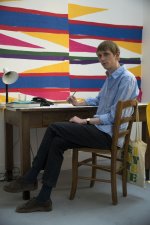 James Epps is an artist based in Norwich. He creates both large scale site-site specific works and smaller paper- and object-based works, and was artist-in-residence a the British School in Rome in 2017.