"Consider That Ye May Be Wrong," Oliver Cromwell in his own words
"Consider That Ye May Be Wrong," Oliver Cromwell in his own words
Saturday 24 September 2022,

9.30am

to

10.30am

BST
Saturday 24 September 2022,

9.30am

to

10.30am

BST
This session will introduce the new 3-volume edition of the letters, writings and speeches of Oliver Cromwell, published this month by OUP. The general editor, Professor John Morrill, and one of the volume editors, Dr David L. Smith, will discuss how it changes our view of Cromwell as a person, a soldier, and a politician.
Speakers
Dr David L. Smith (Fellow of Selwyn )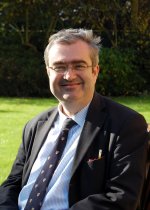 Fellow of Selwyn College since 1988; currently Graduate Tutor and Director of Studies in History. At Selwyn he has also served as Admissions Tutor (1992-2003), and as Praelector (1996-2006). He has been an Affiliated Lecturer in the Cambridge History Faculty since 1995, and an Affiliated Lecturer in the Cambridge Institute of Continuing Education since 2012. He has published extensively on seventeenth-century Britain, and his books include Constitutional Royalism and the Search for Settlement, c. 1640-1649 (1994), A History of the Modern British Isles, 1603-1707: The Double Crown (1998), The Stuart Parliaments, 1603-1689 (1999), and (with Patrick Little) Parliaments and Politics during the Cromwellian Protectorate (2007).
Professor John Morrill (Fellow of Selwyn)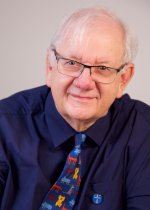 John Morrill has been a Fellow of Selwyn College since 1975 (after ten years formation in Oxford). He was Admissions Tutor, Senior Tutor and Vice Master for more than 20 years and was successively Lecturer and then Reader in Early Modern History and then for 15 years Professor of British and Irish History in the Faculty of History. The author and editor of more 20 books and more than 100 essays principally on the period 1500-1750, he has continuously come back to the middle decades of the seventeenth and to the figure of Oliver Cromwell. Two of his books and twelve of his articles focus on his life and thought, and in addition to being in overall charge of the new edition of all his recorded words John is completing a major biography for Bloomsbury.
Location
Sidgwick Site
Cambridge
CB3 9DP
United Kingdom