Climate change and the economy: what COP26 needs to know
Climate change and the economy: what COP26 needs to know
Tuesday 28 September 2021,

1.00pm

to

1.50pm

BST
Tuesday 28 September 2021,

1.00pm

to

1.50pm

BST
With the climate clock ticking, two of Cambridge's leading economists discuss what leaders at COP26 need to know – and do – to deliver a clean, green recovery. Will climate policy increase inequality? Can the public finances support pandemic recovery and climate action simultaneously? This and more in our exclusive fireside chat.
Speakers
Dr Matthew Agarwala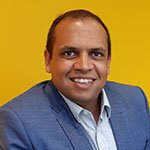 Matthew Agarwala is an economist interested in wealth-based approaches to measuring and delivering sustainability, wellbeing, and productivity. His research is motivated by the belief that 20th century statistics can't capture 21st century progress. Matthew leads the Bennett Institute's Wealth Economy project, which seeks to transform economic measurement to better reflect sustainability, inequality, and human wellbeing.  
Matthew regularly consults for governments and scientific organizations on topics of natural capital, ecosystem services, wellbeing, and sustainability. He enjoys working across sectors and disciplines, and his co-authors include ecologists, economists, conservation scientists and practitioners, social anthropologists, civil servants, members of UK Parliament, and Nobel Laureates in peace, medicine, physics, and chemistry. Beyond Cambridge, Matthew maintains active research networks in Canada, Hong Kong, Germany, USA, Japan, and throughout the UK. He is a regular media contributor (Bloomberg, NYTimes, FT, Guardian, Times, Channel 4 News). 
Dr Cristina Peñasco (Bye-Fellow of Queens')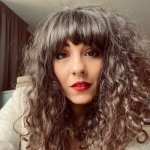 Dr Cristina Peñasco is a University Lecturer in Public Policy at the Department of Politics and International Studies (POLIS) at the University of Cambridge and the Programme Director of the MPhil in Public Policy. She is an associate researcher at the Bennet Institute and at C-EENRG. Her research lines bring together multidisciplinary research in environmental economics, innovation policy and energy economics in green and energy efficiency technologies, with a focus on the policy instruments enabling the transition to low-carbon economies. She has published prolifically in world-class journals such as Nature Climate Change, The Journal of Cleaner Production, Energy Policy or Business Strategy and the Environment, among others. 
She has participated in several European-funded projects on renewable energy support schemes in the EU as well as in a range of Spanish and UK funded projects. As part of her current research activity, she is working on a project called Innovation Pathways for a Low-carbon Transition (INNOPATHS), funded in the EC's Horizon2020 framework. For that project, she has designed an online Decarbonsation Policy Evaluation Tool intended to be a helpful reference for policy makers and academics as it allows them to foresee possible trade-offs and co-benefits in environmental policy. She is also co-leading the work analysing the empirical evidence for general principles for policy making in the Economics of Energy Innovation and Systems Transitions (EEIST) project funded by the BEIS (UK Government) which develops complexity-based modelling solutions to support decision making around low-carbon innovation and technological change to facilitate low-carbon transitions. 
Booking information
Booking for this event is now closed.