Carving a classical career: success in the world of classical music
Carving a classical career: success in the world of classical music
Friday 18 September 2020,

7.30pm

to

8.30pm

BST
Friday 18 September 2020,

7.30pm

to

8.30pm

BST
In the competitive world of classical music, making it as a musician takes far more than great talent and skill. Winning competitions can help; so too, the support and inspiration of a brilliant mentor. But passion, creativity, strength and sheer determination are all crucial qualities in carving out a classical career. The BBC's Katie Derham (Magdalene 1988) is joined by a panel of outstanding stars of the classical scene to discuss their journeys so far, their ambitions, and why music — and music-making — is so important.
A recording of this session is now available to view on YouTube.
Speakers
Katie Derham (Magdalene 1988)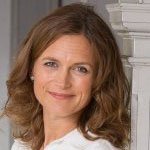 Katie Derham is one of the most recognisable voices on BBC Radio 3 where she presents the stations flagship programme In Tune. She is the face of BBC Proms, anchoring the coverage from the Royal Albert Hall since 2010, in combination with fronting the weekly magazine show Proms Encore every Saturday on BBC2 during the season. In 2019 Katie also presented BBC Four's series Discovering with analysis and concerts in wide range of musical genres.
Further Radio 3 credits include Sound of Dance on Saturday afternoons where she explored the relationship between music and dance.
She also fronts television and music documentaries including The Girl from Ipanema: Brazil, Nova and the Beach for the BBC. She was the host of All Together Now: The Great Orchestra Challenge for BBC4 and Fine Tuned, plus two specials for Sky Arts with Alexander Armstrong.
After reading Economics at Magdelene College Cambridge, Katie spent the first 15 years of her broadcasting career in news and current affairs, first at the BBC then joining ITN as the Media and Arts Editor for ITV News. Katie was ITV's youngest ever newsreader on British National Television, where her role as anchor meant she covered everything from elections to royal weddings and the wars in Afghanistan and Iraq.
In 2015 Katie's career took a decidedly glittery direction when she took part in Strictly Come Dancing reaching the final. In 2017 she was crowned Strictly Christmas champion.
Sir Mark Elder CH CBE (Corpus Christi 1966)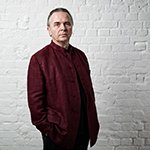 Sir Mark Elder has been Music Director of the Hallé since September 2000. He was Music Director of English National Opera (1979–1993), Principal Guest Conductor of the City of Birmingham Symphony Orchestra (1992–1995) and Music Director of Rochester Philharmonic Orchestra, USA (1989–1994). He has held positions as Principal Guest Conductor of the BBC Symphony Orchestra and the London Mozart Players.
He has worked with many of the world's leading symphony orchestras including the Berlin Philharmonic, Orchestre de Paris, Chicago Symphony, Boston Symphony, Los Angeles Philharmonic, Royal Concertgebouw, and London Symphony and London Philharmonic Orchestras. He is a Principal Artist of the Orchestra of the Age of Enlightenment. He has appeared annually at the Proms for many years, including in 1987 and 2006, the internationally televised Last Night of the Proms and from 2003 with the Hallé Orchestra.
He works regularly in the most prominent international opera houses, including the Royal Opera House Covent Garden (where he made his debut in 1976), Metropolitan Opera New York, Opéra National de Paris, Lyric Opera Chicago, Glyndebourne Festival Opera. Other guest engagements have taken him to the Bayreuth Festival (where he was the first English conductor to conduct a new production), Munich, Amsterdam, Zürich, Geneva, Berlin, and the Bregenz Festival.
Sir Mark Elder has made many recordings with orchestras including the Hallé, London Philharmonic, City of Birmingham Symphony Orchestra, BBC Symphony, the OAE, Orchestra of the Royal Opera House and ENO, in repertoire ranging from Verdi, Strauss and Wagner to contemporary music. In 2003, the Hallé launched its own CD label and releases have met with universal critical acclaim culminating in Gramophone Awards for Elgar's The Dream of Gerontius, The Kingdom and The Apostles. The recent release of Siegfried completes his Hallé RING Cycle, and other Wagner CDs include Parsifal with the Hallé and Lohengrin with the Royal Concertgebouw Orchestra.
Sir Andrew Davis CBE (King's 1963)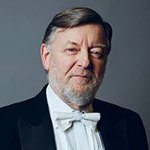 Sir Andrew Davis has served as Music Director and Principal Conductor of the Lyric Opera of Chicago since 2000. Through his prolific recordings, his many international tours, and his guest appearances and relationships with several of the finest orchestras and opera companies in Europe, North America, and Australia, Sir Andrew is one of today's most recognized and acclaimed conductors.
Maestro Davis's career spans over forty years in which he has been the artistic leader at several of the world's most distinguished opera and symphonic institutions, including the BBC Symphony Orchestra (Conductor Laureate and Chief Conductor from 1991-2004, the longest tenure since that of its founder Sir Adrian Boult), Glyndebourne Festival Opera (Music Director 1988-2000), Melbourne Symphony Orchestra (Conductor Laureate and Chief Conductor from 2013-2019), and the Toronto Symphony Orchestra (Conductor Laureate and Principal Conductor from 1975-1988), where he serves as Interim Artistic Director through 2020. In addition, he holds the honorary title of Conductor Emeritus from the Royal Liverpool Philharmonic Orchestra. Sir Andrew has led performances at many of the world's most important opera houses, among them the Metropolitan Opera, Teatro alla Scala, Royal Opera House at Covent Garden, Bayreuth Festival, and the major companies of Munich, Paris, San Francisco, and Santa Fe. In addition to those ensembles, he has appeared with virtually every other internationally prominent orchestra, including the Berlin Philharmonic, Royal Concertgebouw Orchestra, Rotterdam Philharmonic, and all the major British orchestras.
Born in 1944 in Hertfordshire, England, Maestro Davis studied at King's College, Cambridge, where he was an organ scholar before taking up conducting. His diverse repertoire ranges from Baroque to contemporary, and spans the symphonic, operatic, and choral worlds. Sir Andrew is a great proponent of twentieth-century works including those by Janáček, Messiaen, Boulez, Elgar, Tippett, and Britten, in addition to the core symphonic and operatic works. As chief conductor, Sir Andrew has always participated in the creation and premieres of new repertoire and new compositions, personally conducting a great number of them.
Sir John Eliot Gardiner CBE (King's 1961)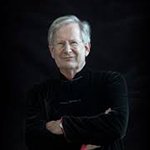 Sir John Eliot Gardiner is revered as one of the world's most innovative and dynamic musicians, constantly in the vanguard of enlightened interpretation and standing as a leader in contemporary musical life. His work, as founder and artistic director of the Monteverdi Choir (MC), English Baroque Soloists (EBS) and Orchestre Révolutionnaire et Romantique (ORR), has marked him out as a key figure both in the early music revival and as a pioneer of historically informed performances.
As a regular guest of the world's leading symphony orchestras, such as the London Symphony Orchestra, Symphonieorchester des Bayerischen Rundfunks, Royal Concertgebouw Orchestra and Gewandhausorchester Leipzig, Gardiner conducts repertoire from the 17th to the 20th centuries. He was awarded the Concertgebouw Prize in January 2016.
The extent of Gardiner's repertoire is illustrated in the extensive catalogue of award-winning recordings with his own ensembles and leading orchestras including the Vienna Philharmonic on major labels (including Decca, Philips, Erato and 30 recordings for Deutsche Grammophon), as wide-ranging as Mozart, Schumann, Berlioz, Elgar and Kurt Weill, in addition to works by Renaissance and Baroque composers. His many recording accolades include two GRAMMY awards and he has received more Gramophone Awards than any other living artist.
Emma Johnson (Pembroke 1985)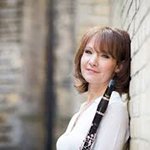 Emma Johnson is one of the few clarinettists to have established a busy career as a solo performer, which has taken her to major European, American and Asian venues as well as to Africa and Australasia.
She is one of the UK's biggest selling classical artists, having sold well over half a million albums. Her recent recording with the BBC Concert Orchestra, English Fantasy, has been streamed a million times on Spotify and follows on from her classical chart-topping successes: Voyage and The Mozart Album on the Universal label.
Emma has appeared as soloist with many of the world's leading orchestras in repertoire, which includes all the major clarinet works as well as pieces written especially for her by Sir John Dankworth, Will Todd, Patrick Hawes and Michael Berkeley amongst others.
Emma grew up in London and her career was launched when at the age of 17 she won BBC Young Musician of the Year followed by the Young Concert Artists Auditions in New York. However, she decided to study Music and English at Cambridge University before embarking fulltime on a musical path. Emma was also the first woman to be made an Honorary Fellow of Pembroke College and to have her portrait painted for the college.
Anna Lapwood (Director of Music at Pembroke College)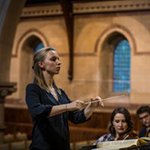 Anna Lapwood is a trailblazing musician. As a broadcaster she is a regular contributor to BBC Radio 3 and hosts a live, weekly classical music show on BBC Radio Cambridgeshire. This year she made her TV presenting debut, hosting BBC Four's coverage of BBC Young Musician 2020.  
Appointed Director of Music at Pembroke College, Cambridge in 2016, she conducts the Pembroke College Chapel Choir. In 2018 she established the Pembroke College Girls' Choir and the Cambridge Organ Experience for Girls, both of which she runs. Sought after as a conductor, Anna has directed the BBC Singers and leads choral workshops around the world, specialising in bringing music to children from impoverished backgrounds. Anna is a Trustee of the Muze Trust, a charity working to make music accessible to children and young adults in Zambia, and leads their annual music exchange programme.  
Awarded an Organ Scholarship at Magdalen College, Oxford, Anna was their first female organ scholar. Performances have taken her across the UK, Europe, and to the USA. In 2019, Anna opened the BAFTA TV awards on the organ of the Royal Festival Hall. Formerly urged to "play like a man", Anna is an inspiration to many young women and is amused that they have adopted her hashtag #playlikeagirl. 
Booking information
Booking for this event is now closed.