Capital in the Roman Empire
Capital in the Roman Empire
Sunday 26 September 2021,

5.00pm

to

5.50pm

BST
Sunday 26 September 2021,

5.00pm

to

5.50pm

BST
Dr John Weisweiler studies the largest economy in pre-modern Eurasia: the Roman Empire. In this talk, he explores inequality in the ancient past and asks: is the concentration of wealth in the hands of capital owners over wage earners a fundamental economic law?
Speakers
Dr John Weisweiler (Pembroke 2003 and Fellow of St John's)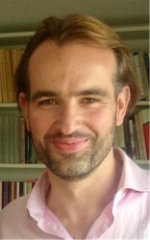 John Weisweiler researches social, cultural and economic history of Roman élites. His book, From Republican Empire to Universal State: Emperors, Senators and Local Élites in Early Imperial and Late-Antique Rome (c. 25 BCE - 400 CE), is under contract with the University of Pennsylvania Press. 
Booking information
Booking for this event is now closed.