Cambridge University Boat Club in conversation
Cambridge University Boat Club in conversation
Sunday 20 September 2020,

2.00pm

to

3.00pm

BST
Sunday 20 September 2020,

2.00pm

to

3.00pm

BST
At the start of a new era for high-performance rowing at Cambridge, as the three founding clubs combine, current and former students discuss the value and impact of the Boat Races, the legacy of the clubs and what it means to race Oxford. How does training for most famous rowing race in the world help (or hinder) studies, health and future careers and how has it helped shape the Cambridge alumni community's contribution to society?
A recording of this session is now available on YouTube.
Speakers
Annamarie Phelps CBE (St John's 1984)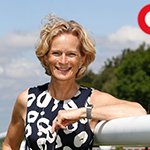 Annamarie Phelps CBE is Club Chair of CUBC. She was appointed Chair of the British Horseracing Authority in June 2019 and is Deputy Chair of the British Olympic Association and Associate Consultant to Safe Sport International.
Annamarie chaired British Rowing from 2013-18 after 11 years as deputy. She headed the Independent Review into British Cycling, 2016-17, and currently serves on the IPC Legal and Ethics Committee, the IOC's Olympic Education Commission, and European Rowing and Head of Charles boards.
Annamarie learnt to row at Cambridge and raced in the 1987 Blondie crew. She represented Great Britain at five World Championships winning gold in 1993 and competed in the eight at the Atlanta Olympic Games, 1996. She is an Honorary Fellow at St John's College and co-authored the recently published 'Integrity in Sport: Mapping the UK Landscape', UKAD, 2020. 
George Nash MBE (St Catharine's 2008)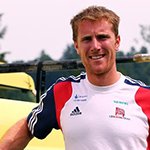 George Nash matriculated in 2008 as an undergraduate engineer at St Catharine's College. He rowed in one Goldie race in 2009 and three boat races (2010, 2011 & 2013). Before returning to Cambridge as CUBC president in 2013, George took a year out of his studies to compete at the London 2012 Olympics where he won a bronze medal in the men's pair. After leaving Cambridge, George rejoined the GB rowing team and won the 2013, 14 & 15 world championships before winning a gold medal in the men's four at the 2016 Rio Olympics. George retired from rowing in 2016 and now works as the technical director of a british manufacturing firm. His experiences at Cambridge deeply informs who he is today.
Daphne Martschenko (Homerton 2014)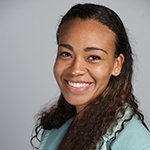 Daphne Martschenko PhD is a Postdoctoral Research Fellow at the Stanford Center for Biomedical Ethics. She holds a PhD (Magdalene) and an MPhil in Education (Homerton) from the University of Cambridge. In 2015 Daphne became the first BIPOC to compete in the Boat Race, rowing again in the 2016 Blue Boat. In 2018, Daphne was President of Cambridge University Women's Boat Club. Prior to Cambridge, Daphne completed an undergraduate degree at Stanford University where she studied Anthropology and Slavic Studies. She is a 2x U23 National Team rower for the United States.
Eytan Cortissos (Peterhouse 2017)
Lightweight Men's President, Eytan is in his fourth year studying Manufacturing Engineering at Peterhouse. He hails from the Netherlands, is keen hockey player and previously studied at JSG Maimonides and the University of Leiden. Eytan learnt to row at Peterhouse College Boat Club and gave up hockey to focus on rowing last year, achieving a place in the Lightweight Men's Eight to race against Oxford.
Booking information
Booking for this event is now closed.