Cambridge to Tokyo...and back
Cambridge to Tokyo...and back
Friday 24 September 2021,

4.00pm

to

4.50pm

BST
Friday 24 September 2021,

4.00pm

to

4.50pm

BST
University Director of Sport, Nick Brooking, talks with two exceptional, current student athletes, Louise Shanahan and Imogen Grant. Both took time out from studies to compete at the Tokyo Olympics in athletics and rowing respectively.
Hear how they came to realise their academic and sporting ambitions, how they manage the conflicting demands on their time and energy and what lies ahead for these most recent Cambridge University Olympians.
Speakers
Louise Shanahan (Trinity, 2019)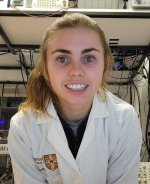 Louise has just completed her second year as a Ph.D student at Cambridge following her undergraduate studies at University College Cork. She is a talented Biophysicist with a passion for sport and, in particular, athletics.  
Louise is based in the Department of Physics where she uses nanodiamonds to measure temperature inside cancer cells.  
Over the past two years, Louise has been supported by running coach, Phil O'Dell, and the University's Athlete Performance Programme (UCAPP) which is funded by alumnus Mark Hanson (Girton 1985). Louise has won the BUCS Nationals indoor 800m title, set a varsity 800m record and, last summer, she fulfilled her dream of becoming an Olympian a few years early at the Tokyo 2020 Olympics.
Imogen Grant (Trinity, 2014)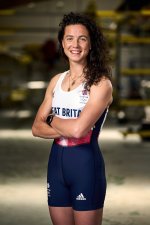 Despite growing up in Cambridge, Imogen didn't start rowing until her first year at the University of Cambridge, signing up for a taster session during Fresher's week at Trinity College. She rapidly fell in love with the sport, and went on to row for the university, winning two Boat Races. While at Cambridge, she became U23 World Champion in the lightweight single scull. In October 2018, having gained selection onto the senior national team, she intermitted from her medical degree to train full time towards the Olympic Games. Having come 4th in Tokyo, she returns to complete her degree.
(photo credit: John Walton/PA Wire)
Booking information
Booking for this event is now closed.