Cambridge law pro bono work
Cambridge law pro bono work
Monday 27 September 2021,

2.00pm

to

2.50pm

BST
Monday 27 September 2021,

2.00pm

to

2.50pm

BST
Join Dr Jodi Gardner, University Lecturer in the Cambridge Faculty, and law students Natasha Godsiff and Amelia Quince, as they discuss how they utilised the challenges of the pandemic to think of new, exciting ways to increase pro bono activities. This session will highlight the important (award-winning) work that the students have been doing in areas of access to justice, death penalty research and Citizens Advice outreach.
Following the conversation, the speakers will take questions from the audience.
Speakers
Dr Jodi Gardner (Fellow of St John's)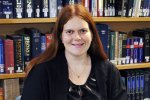 Jodi Gardner is a University Lecturer in Private Law at the University of Cambridge, and a Fellow of St John's College. She is also a Senior Adjunct Research Fellow at the Centre for Banking & Finance Law, National University of Singapore. Jodi's research is primarily focused on the intersection between private law and social policy. She has written on a variety of different topics in this area including the regulation of high-cost credit contracts, the impact of austerity measures, the effect of open banking on financial exclusion, online auctions, and concurrent liability in tort and contract. Prior to her academic life, Jodi was a community lawyer in Australia and specialised in advocacy against unfair consumer, debt and insurance contracts. As part of her role with the Faculty of Law, Jodi assists the Cambridge University Law Society with their numerous pro bono activities and programmes.
Natasha Godsiff (Corpus Christi 2017)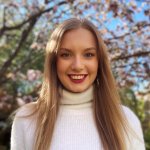 A Law graduate from the University of Cambridge, and Pro Bono Coordinator for the Cambridge University Law Society, Natasha led numerous pro bono projects for students, including establishing a Cambridge team for Amicus ALJ's Missouri Project, where over 70 students analysed 30 years' worth of homicides in Missouri to research the disproportionate application of the death penalty. Ahead of her training contract, Natasha has undertaken an internship with the Pro Bono team and represented the firm at the One Young World Summit 2021. In recognition of her pro bono work, Natasha was a winner of the Vice Chancellor's Social Impact Awards 2021. Natasha recently graduated with a First from Cambridge Tripos in 2021, obtaining the second-highest mark in her cohort.
Amelia Quince (Churchill 2020)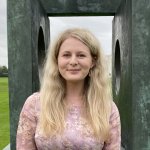 Amelia Quince is a Second Year Law Student at Churchill College, University of Cambridge. She has a passion for pro bono work and has worked as a Freshers' Representative in the Pro Bono Department for the Cambridge University Law Society. She has recently been appointed as the Head of Pro Bono for 2021-22. She works as a Research and Campaigns volunteer for Citizens Advice South Lincolnshire, where she has produced films on campaigns, led talks on scam awareness and recently founded an Access to Legal Help campaign. She also volunteers as a leader for Girlguiding, leading sessions for girls that inspire their creativity, innovation and critical thinking. 
Booking information
Booking for this event is now closed.