Cambridge Children's Hospital: A Whole New Way
Cambridge Children's Hospital: A Whole New Way
Friday 24 September 2021,

10.00am

to

10.50am

BST
Friday 24 September 2021,

10.00am

to

10.50am

BST
With a pioneering new approach to treat young people in a whole new way, Cambridge Children's Hospital will be the first purpose built hospital to integrate children's mental and physical healthcare. Positioned in an epicentre of biomedical and pharmaceutical expertise and housing a state-of-the-art Research Institute, the hospital will draw on the latest advances in genomic medicine to personalise treatments and move from reactive care to prevention.
Join Dr Robert Heuschkel, Clinical Director for Cambridge Children's Hospital Project and Dr Louise Allen, Consultant Paediatric Ophthalmologist, who has developed innovative solutions for the early detection of childhood eye disease, to hear about this exciting partnership between The University of Cambridge and the NHS. Together they will discuss the potential for this new hospital to positively impact children's healthcare delivery not only locally but the world over, through leveraging the power of digital and telehealth technology to go beyond our walls.
Speakers
Dr Louise Allen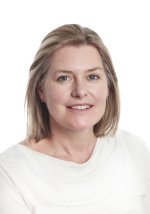 Louise has been a Consultant Paediatric Ophthalmologist at CUH for more than 20 years. Frustrated by the lack of diagnostic technology designed for children's eye disorders, she has developed several medical devices which can be used with minimal training to improve early detection of potentially blinding disorders in hospitals, the community and the developing world. Timely release of DigiVis, a self-testing vision app, has enabled patients to benefit from remote consultation during the Covid pandemic.
Dr Robert Heuschkel MBBS MRCPCH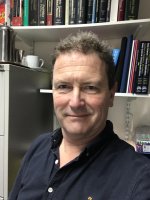 Consultant Paediatric Gastroenterologist, CUH Clinical Director for Cambridge Children's Hospital
Dr Rob Heuschkel trained at St Mary's Hospital Medical School, London between 1985 – 1990. He later became a Consultant Paediatric Gastroenterologist in 2000, when he was appointed at the Royal Free Hospital. Since then, he practiced in a full-time NHS consultant role in London, and since 2009, at Addenbrooke's Hospital in Cambridge. When he joined the team at Addenbrooke's, he established a regional gastroenterology service for the East of England.
Dr Heuschkel also held position as Divisional Director for the Women's and Paediatric Division at Addenbrooke's from 2013 to 2020 when he then became appointed as the Clinical Director for Cambridge Children's Hospital. Throughout this time, he has continued to work as a Consultant Paediatric Gastroenterologist.
Booking information
Booking for this event is now closed.