Being a public statistician during the pandemic
Being a public statistician during the pandemic
Monday 27 September 2021,

5.00pm

to

5.50pm

BST
Monday 27 September 2021,

5.00pm

to

5.50pm

BST
There has been unprecedented demand from the media for 'expert' commentary on all the numbers being thrown about during the pandemic. Professor Sir David Spiegelhalter will tell some stories about the ups and downs of responding to these requests, covering both moderate successes and frequent disasters.
Speakers
Professor Sir David Spiegelhalter OBE FRS (Fellow of Churchill)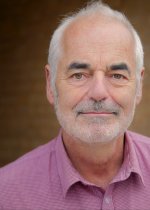 Professor Sir David Spiegelhalter OBE FRS is Chair of the Winton Centre for Risk and Evidence Communication in the Centre for Mathematical Sciences at the University of Cambridge, which aims to improve the way that statistical evidence is used by health professionals, patients, lawyers and judges, media and policy-makers.  He has been very busy over the COVID crisis.  He presented the BBC4 documentaries "Tails you Win: the Science of Chance", the award-winning "Climate Change by Numbers", and in 2011 came 7th in an episode of BBC1's Winter Wipeout.  His bestselling book, The Art of Statistics, was published in March 2019. He was knighted in 2014 for services to medical statistics, was President of the Royal Statistical Society (2017-2018), and became a Non-Executive Director of the UK Statistics Authority in 2020. He is @d_spiegel on Twitter, and his home page is http://www.statslab.cam.ac.uk/~david/ 
Booking information
Booking for this event is now closed.