Antibiotic resistance and the rise of the 'superbug'
Antibiotic resistance and the rise of the 'superbug'
Saturday 26 September 2020,

2.00pm

to

2.45pm

BST
Saturday 26 September 2020,

2.00pm

to

2.45pm

BST
We've all heard the doom and gloom about antibiotic resistance, 'pharmageddon', and the rise of 'superbugs'. But what lies behind this story, and more importantly, how (if at all) will it affect you? In spite of the lurid newspaper reports, you may be quite surprised.
Join Dr Martin Welch as he explores this topic, followed by a Q&A session.
Speakers
Dr Martin Welch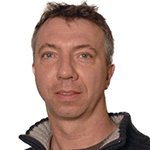 Dr Martin Welch is Reader in Microbial Physiology and Metabolism at the Department of Biochemistry
Pseudomonas aeruginosa is a bug that most people have never heard of. However, it has the dubious accolade of having been recently designated by the WHO as one of just three "critical priority pathogens" against which new antimicrobial strategies are urgently needed. Without adequate antibiotics treatment, this is a bug that can kill you in a week. Martin's research is aimed at solving the problem of what to do when the arsenal of antibiotics no longer works in this group, and looking at strategies to identify new ways of killing bacteria.
Booking information
Booking for this event is now closed.