Addressing climate change on boards- an intergenerational perspective
Addressing climate change on boards- an intergenerational perspective
Tuesday 28 September 2021,

10.00am

to

10.50am

BST
Tuesday 28 September 2021,

10.00am

to

10.50am

BST
The Centre for Climate Engagement (CCE) plays a unique role in bringing leading academic research to a targeted audience of chairs and non-executives, to accelerate climate leadership on boards. In this event, an inter-generational panel, moderated by CCE Co-Director, Emily Farnworth, will explore three scenarios related to climate change and the different approaches each might take to address them.
This event will include a discussion, followed by questions from the audience.
Speakers
Emily Farnworth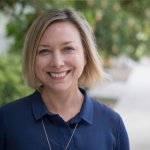 Emily has over 25 years of experience working with businesses, government, and non-profit organisations to support the transition to a low-carbon economy. She has worked across multi-stakeholder groups and within specific industry sectors to collaborate on solutions to tackle climate change. During her time as Head of Climate Initiatives at the World Economic Forum, and now at the Centre for Climate Engagement, Emily has led research, campaigns, and communications strategies aimed at creating systemic change in the way businesses manage climate risk and decarbonize operations. 
Dr Emily Webster
Dr Emily Webster is a Research Associate in Climate Law and Governance at the Hughes Hall Centre for Climate Engagement. She is a Senior Research Fellow at the Transnational Law Institute, King's College London, a member of the Centre for Climate Change Law and Governance, King's College London, a Research Fellow for the Earth System Governance research project and a member of the IUCN WECL. Emily teaches and researches in International, EU and domestic environmental law, tort law and company law. Emily was an ESRC-funded doctoral candidate at KCL. She holds a PhD  (KCL), LL.M (KCL) and an LL.B, both with distinction.
Ismail Sami (Hughes Hall, 2018)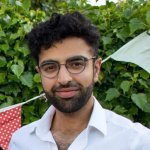 Ismail is a PhD student in Chemical Engineering and Biotechnology at Hughes Hall College. The focus of his PhD is to understand the electrochemical behaviour of 2D materials for applications including energy storage. He has experience in sustainability; working with NHS Cambridgeshire hospitals to develop their sustainability policy, reviewing and analysing TCFDs of South African banks, and recently developing Guardrails for the Universal Ownership Summit for asset managers.
Helen Mahy CBE
Helen is chair of the FTSE 250 investment company, The Renewables Infrastructure Group.  She is also a non executive director of SSE plc, where she chairs the Safety and Sustainability committee, and of Gowling WLG, the international law firm. In addition she is an Equality and Human Rights Commissioner and co-chair of the Employers Social Mobility Alliance. Helen was formerly Group Company Secretary and General Counsel of National Grid Plc. She has been on the boards of various listed companies including Aga Rangemaster plc, Stagecoach Group plc and Primary Health Properties plc. Helen qualified as a barrister. 
Herman Betten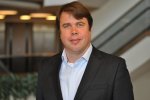 Herman Betten (Netherlands, 1970) is responsible for Royal DSM's Strategic Partnerships and, as a Platform Fellow, serves as Senior Advisor on Climate Initiatives to the World Economic Forum. From 2007 to 2020 he worked as communications director for DSM's former CEO Feike Sijbesma and was closely involved with the transformation of DSM from a chemical company to a company active in health, nutrition and biosciences. He helped shape and deliver the company's public engagement on climate change, malnutrition and circular economy. He studied radio journalism in the early 90s but still doesn't have a podcast.
Booking information
Booking for this event is now closed.