Will AI make the workplace - wherever it is - more equal?
Will AI make the workplace - wherever it is - more equal?
Saturday 19 September 2020,

4.00pm

to

5.00pm

BST
Saturday 19 September 2020,

4.00pm

to

5.00pm

BST
Photo by Drew Beamer on Unsplash
Photo by Drew Beamer on Unsplash
COVID-19 has brought more flexible working, particularly homeworking, for many. Will those changes be sustained after the pandemic and allow previously excluded workers into the labour market? And how will the artificial intelligence revolution affect the jobs we do and who does them? With Drs Christopher Markou, Helen McCarthy, Neil Lawrence and Stella Pachidi.
This event is taking place in partnership with The Hay Festival (www.hayfestival.com)
A recording of this session is available to watch on YouTube.
Speakers
Dr Christopher Markou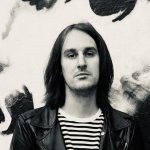 Dr Christopher Markou is Leverhulme Fellow and Lecturer in the Faculty of Law, University of Cambridge, Associate at the Cambridge Centre for Business Reesarch (CBR), Director of the AI, Law & Society LLM at King's College London, and Fellow of the Royal Society of the Arts. He writes widely on emerging technologies policy and governance, with work featured in outlets such as Scientific American, Newsweek, and Wired, among others. Christopher has been a keynote speaker at the Cheltenham Science Festival, Cambridge Festival of Ideas, Ted Talks, and World Congress on Information Technology. He is co-editor of the forthcoming volume Is Law Computable? Critical Perspectives on Law + Artificial Intelligence (Hart 2020) and author of the forthcoming monograph Lex Ex Machina: From Rule of Law to Legal Singularity. Twitter: @cpmarkou 
Dr Helen McCarthy (Fellow of St John's)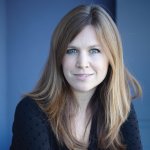 Dr Helen McCarthy is Reader in Modern and Contemporary British History and Fellow of St John's College. She is the author of three books, most recently Double Lives: A History of Working Motherhood (Bloomsbury, 2020), and is co-creator with the photographer Leonora Saunders of These Four Walls, an exhibition exploring the history of women doing waged work in the home. Helen has written about her research for the Guardian, BBC History Magazine, London Review of Books, Prospect and History Today and is a regular radio and podcast contributor on themes relating to gender, family and workplace equality, as well as modern British history more generally. 
Dr Neil Lawrence (St John's 1998)
Dr Neil Lawrence is the inaugural DeepMind Professor of Machine Learning. He has been working on machine learning models for over 20 years. He recently returned to academia after three years as Director of Machine Learning at Amazon. His main interest is the interaction of machine learning with the physical world. This interest was triggered by deploying machine learning in the African context, where 'end-to-end' solutions are normally required. This has inspired new research directions at the interface of machine learning and systems research, this work is funded by a Senior AI Fellowship from the Alan Turing Institute. Neil is also visiting Professor at the University of Sheffield and the co-host of Talking Machines. 
Dr Stella Pachidi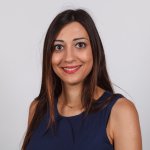 Dr Stella Pachidi is a Lecturer in Information Systems at the Cambridge Judge Business School. Her research interests lie in the intersection of technology, work and organising. Currently, her research projects include the introduction of artificial intelligence technologies in organisations and managing challenges in the workplace during digital transformation, and practices of knowledge collaboration across boundaries. She holds a PhD in Business Administration from VU University Amsterdam, a MSc in Business Informatics from Utrecht University, and a MSc in Electrical and Computer Engineering from National Technical University of Athens. Dr Pachidi has articles in information systems and organisation journals and books including Organization Science (forthcoming), Information and Organization, Computers in Human Behavior, and The Routledge Companion to Management Information Systems. She has presented at various major conferences in the fields of technology and organisations including the Academy of Management Meeting, the International Conference on Information Systems, the European Group for Organizational Studies Colloquium and the Process Symposium. Twitter: @StellaPachidi
Booking information
Booking for this event is now closed.