What is more important in teaching? Experience, skills, or subject knowledge
What is more important in teaching? Experience, skills, or subject knowledge
Saturday 23 September 2023,

11.30am

to

12.30pm

BST
Saturday 23 September 2023,

11.30am

to

12.30pm

BST
Photo by Kenny Eliason on Unsplash
Photo by Kenny Eliason on Unsplash
Teachers with strong subject knowledge and a passion for their subject have been shown to provide young people with the best education. A review of research behind effective teaching (Coe et al., 2014) found that a teacher's subject knowledge, and their understanding of how pupils handle this subject, has the strongest evidence of impact on student outcomes.' This session will look at why subject teaching is so important and ways to boost strong teaching of subjects in school.

The session will be introduced by Baroness Sally Morgan, Master of Fitzwilliam College who began her career as a teacher, and Dr Hugh Rayment-Pickard, Co-Director of The Professional Teaching Institute.

The session will include case studies from two teachers: Clare O'Sullivan, a teacher of English and former Deputy Head at Steward's Academy in Harlow who will speak about putting subject teaching at the heart of a school. Nell McLeod, Head of Music at a secondary school in Cambridge, will talk about promoting subject teaching within a school department.

About the PTI
The PTI is a registered charity providing subject specific teacher CPD. 4000 teachers benefit from its services each year.
The PTI provides support for teachers at every stage of their career from early career teachers to senior leaders.
The PTI office team of 14 is supported by about 100 serving teachers who design and lead programmes and events. Subject specialists drawn from universities and beyond provide expert lectures and activities.
The PTI's work has a robust evidence base: its own evaluations shows that participating teachers report a positive impact on pupils' learning and teacher retention. A wide range of academic studies endorse the importance of strong subject teaching and training that develops good subject teaching.
Speakers
Baroness Sally Morgan
Baroness Sally Morgan became Fitzwilliam College's ninth Master on 1 October 2019. Sally Morgan was born and went to school in Liverpool. She became a peer in 2001, was Director of Government Relations in 10 Downing Street until 2005 and was Minister for Women and Equalities. She served on the Olympic Delivery Authority board for the London 2012 Olympic and Paralympic Games and is a former Chair of Ofsted and vice-chair at King's College London. She is currently a trustee of the Education Policy Institute and the PTI.  She is Chair of the Royal Brompton and Harefield NHS hospitals in London and, in Cambridge, is a member of the management board of the Bennett Institute and the advisory board of the Centre for Science and Policy.      
Dr Hugh Rayment-Pickard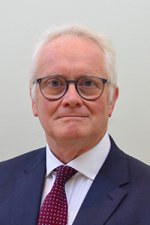 Dr Hugh Rayment-Pickard is Co-Director of the Professional Teaching Institute (PTI).  Previously he was co-founder of IntoUniversity, a charity supporting university access for young people growing up in the UK's most disadvantaged towns and cities.  Hugh also taught the history of philosophy at Goldsmiths' College University of London and is author of several academic books and articles, including Philosophies of History from Enlightenment to Postmodernity (with Robert Burns) and The Myths of Time. 
Clare O'Sullivan
Clare O'Sullivan came late to reading.  Struggling with English in school, she would have much preferred conquering quadratics than perusing the pages of a book.  Thanks to an English teacher in year 9, the world changed, and Clare found her passion in reading and thinking about (and then later teaching) literature.  When Clare became a deputy headteacher, she used the platform of subject passion to drive whole school development, cultivate curiosity in pupils and engage teachers in conversations about learning beyond the curriculum.
Nell Macleod
Nell Macleod grew up with a dedicated and committed music teacher for a mother, so it runs in her blood. Having completed her degree at Kings College, London and trained to teach at Homerton College Cambridge.  Passionately committed to providing a thorough and practical music education to all children, Nell's department is very widely resourced with a range of instruments and her curriculum is varied and rigorous, focusing on providing an experience that can challenge all pupils whilst remaining accessible and musical at its core.
Booking information
In-person lectures at the Sidgwick Site as part of Alumni Festival cost £15 per person.
Booking for this event is now closed.
Location
Sidgwick Site
Cambridge
CB3 9DP
United Kingdom