Using entrepreneurship to address the climate emergency
Using entrepreneurship to address the climate emergency
Friday 25 September 2020,

12.30pm

to

1.30pm

BST
Friday 25 September 2020,

12.30pm

to

1.30pm

BST
Society has no more urgent priority than "flattening the climate curve". The social institution called "entrepreneurship" will make a vital contribution to this effort because there are four particular flavours of innovation corporates struggle to provide.
Join Professor Chris Coleridge, from the Cambridge Judge Business School, and Nicky Dee, from the Cambridge Institute for Sustainability Leadership, in conversation as they review the contribution entrepreneurship will make to the challenge ahead.
Speakers
Chris Coleridge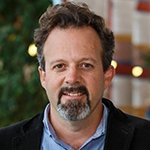 Chris was an entrepreneur as a young man in the 1990s, and, after exiting his business, pursued an MBA, the experience of which inspired him to join academia; he has been teaching entrepreneurship and strategy subjects since 2006, inside academia and outside it. He was formerly programme director of the MSc in Technology Entrepreneurship at UCL, and founded the Cambridge Judge Launchpad (now simply known as the Master of Studies in Entrepreneurship). He is a board advisor to several startups in the fintech, construction, healthcare and digital sectors. In May 2019 he cofounded Carbon13, a Cambridge-based talent-first accelerator focused on fostering startups to attack carbon emissions.
Nicky Dee (Robinson 1997)
Nicky Dee (PhD, Cantab) views innovators and entrepreneurs as a creative force that introduces much needed diversity to the economy. This is a trigger for more transformational change which is both urgent and critical for sustainability. Nicky is currently a fellow with the Cambridge Institute for Sustainability Leadership, associate of St Johns Innovation Centre, and MD of an independent consultancy. Nicky has a PhD in environmental technology management from the University of Cambridge. She regularly works with ventures directly (from smart energy to inequality to new materials) as well as those who can support them in developed and developing countries e.g. UNEP, DfID, Nesta, Climate KIC, Defra, EU, Unilever etc. Nicky has pioneered several entrepreneurial activities in the UK and abroad and has now co-founded Carbon13 to cut carbon through a collaborative and ambitious venture builder.
Booking information
Booking for this event is now closed.